Unlocking New Depths of Trade Promotion Insight
Get great content like this right in your inbox.
Subscribe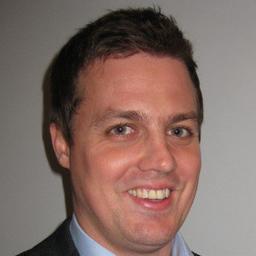 Digital has transformed how consumers browse, evaluate and buy products. Above all, technology has given them power: to check comments and reviews online before they commit to a purchase, to compare prices of similar products and ensure a good deal, and to buy directly from the manufacturer rather than through established retailers.
Changes in consumer behavior have created no shortage of challenges for packaged goods companies — notably a drop in brand "stickiness" as well as growing demands for transparency. We can expect these challenges to increase as more and more brands move to "modern CPG," which involves creating experiences that delight consumers as well as interacting with them on their own terms. A further driver will be an increase in the usage of digital voice assistants at home, thereby making it even easier for consumers to engage with the digital world.  
It's worth remembering, however, that the rise of the digital consumer has created as many opportunities as it has challenges. In particular, as CPG companies harness growing volumes of consumer data through online marketing and direct-to-consumer sales platforms, brands can start to use artificial intelligence and machine learning to rethink and enhance trade promotion activity. 
In our view, there are three key advantages that CPGs can achieve by applying new technologies to trade promotion activity:
1. Enable more personalized deals and special offers. Consumers are more likely to respond to personalized deals that talk to their individual tastes, preferences and needs. In turn, brands have tried to personalize marketing in recent years — albeit with mixed results, depending on data reliability and the maturity of the technology. Today, following advances in AI and greater availability of in-depth consumer data, brands can get a much clearer idea of what different consumers are looking for and which offers will resonate most to win their hearts and minds. 
2. Upgrade trade promotion channels with social media data. Brands today can upgrade tried-and-tested trade promotion channels using direct-to-consumer mechanics that leverage social media analytics. Displays within physical stores, for example, can be stocked and restocked with products that are trending on social media or which could be linked to unfolding news stories or memes. 
Another promotion channel to reconsider is mobile. Consumers could be incentivized for promoting brands on social media with e-coupons via smartphones, which reflects modern consumer preferences. 
3. Allow for more sophisticated, real-time results measurement. Brands can get a much better picture of how well various trade promotions are performing by applying advanced analysis to real-time or near-real-time sales data. Doing so is not straightforward but requires a seamless connection between marketing and sales to ensure data is shared and utilized — but will generate powerful insight. Over time, this will help brands innovate on even stronger promotions. 
Embedding the new promotion generation
By digitalizing trade promotion activity, brands have a great opportunity to increase cut-through in a highly competitive market. Achieving success is no small task, however, and requires commitment, management buy-in, and a sales team that instinctively "gets" new technology such as AI and machine learning and is passionate about using it to drive unprecedented results through data. 
Perhaps most importantly of all, CPGs must take a fresh look at how they are organized and ask whether sales and marketing are operating in silos that restrict the free flow of vital consumer data. In our view, these two teams will need to inter-link much more deeply than in the past and collaborate as one-voice when approaching the consumer with trade promotion messages. 
For many brands, the key to success here has been to invest in a platform that offers a single system of engagement, giving teams a unified experience as they access their data across the multiple cloud and hybrid platforms that form the backbone of today's businesses. In doing so, they can ensure that the promotion team gets the data it needs when it's needed.
As marketing and social media data become more sophisticated and immediate, the next leap forward for CPG sales teams will be to combine insights from trade promotion with data from a wide range of internal and external sources. 
Direct-to-consumer promotions will incorporate well-established initiatives as well as new investments in digital technologies. At the same time, ROI calculations will require stronger linkage between marketing and sales as TPM spend comprises traditional as well as digital channels.   
As an activity, combining complex data sets, creating DTC promotions and carrying out advanced analytics is a long way from what sales teams in CPG were doing just 10 or 15 years ago. But in today's marketplace — as the fickle digital consumer wields more power than ever – we can expect more and more brands to invest in AI, migrating to unified cloud platforms and focusing teams on new types of promotional deals that combine traditional and new age mechanics and technologies. 
About the Author
Tim Hall is Senior Manager, Consumer Goods & Services - Software Strategy & Development at Accenture.He has more than 15 years of experience building software solutions for the consumer goods industry, primarily around account and trade promotion management and optimization.