ThreeSixty Buys Sharper Image Brand
ThreeSixty Group closed out 2016 by announcing its acquisition of The Sharper Image brand and its intellectual property assets from Iconix Brand Group for $100 million in cash.
"As a licensee of the brand for almost 10 years, we understand the power of the Sharper Image name," said ThreeSixty Group co-founder Kirk McLean. "As the new brand owner, we are planning to increase our strategic investments in product development, design and marketing while exploring expanding into new categories and geographies."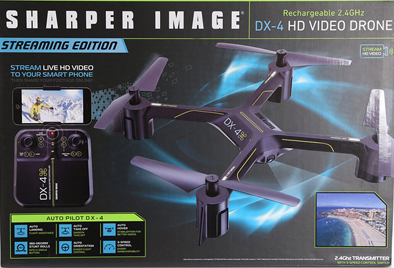 The 40-year-old Sharper Image is best known for offering unique lifestyle-related products across a variety of categories. The products are sold through department stores, specialty chains and other channels, as well as direct to consumer through a catalog and website.
"Sharper Image is a strong and widely recognized brand," said John Haugh, chief executive officer of Iconix. "After careful consideration, we determined that we could better leverage our resources and generate greater returns by focusing on other areas of the business." 
ThreeSixty has been a Sharper Image licensee since 2008 through its U.S.-based MerchSource division. A product lineup that includes radio-controlled drones, men's gifts, electronics, slippers and home decor made it the brand's largest licensee. The company plans to continue working with Sharper Image's other licensees.
Irvine, CA-based ThreeSixty's expanding portfolio of owned and licensed brand encompasses Discovery Kids, Smithsonian, Animal Planet, Blue Hat Toy Company and Black Series. The products are sold in more than 70,000 U.S. stores.
In conjunction with the Sharper Image acquisition, ThreeSixty also unveiled a new brands division to handle marketing and business development for Sharper Image and the recently acquired FAO Schwarz brand. The company intends to acquire additional consumer brands.