Symphony RetailAI Names Chief Customer Officer
Get great content like this right in your inbox.
Subscribe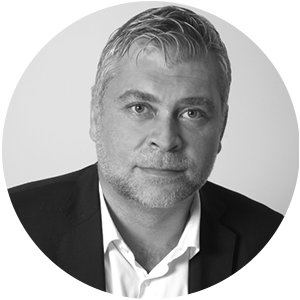 Symphony RetailAI has promoted Arnaud Gauthier to president and chief customer officer, EMEA. The role makes Gauthier responsible for sales, services and customer success across Europe, the Middle East and Africa for all product and services lines.
Gauthier will continue to help the company expand its category management, supply chain, personalized marketing and customer insights solutions fueled by AI and machine learning capabilities. He will also bring to market the company's latest industry-specific innovations, including the CINDE (Conversational INsights and Decision Engine) digital assistant for high-volume retail and a store remodeling offering that leverages virtual reality.
Under Gauthier's leadership as senior vice president, Southern Europe, his team contributed significantly to the company's rapid growth and market momentum.
"Arnaud has a wealth of retail industry and enterprise software experience and has been a driving force in the organization, specifically for our growth in Southern Europe," said Graeme Cooksley, president and chief operating officer. "With the new AI-enabled solutions we are bringing to our customers this year in areas including supply chain, category management and personalized marketing, Arnaud is the ideal person to help a broader set of our customers realize the significant benefits these latest innovations can deliver."
Symphony RetailAI's European customers include Action, Intermarche, Lidl, Pets at Home, REMA 1000 and REWE.
The company was named an "Editor's Pick" in CGT's 2018 Readers' Choice Survey.