Study Says Private Grocery Brands Gaining Steam
Get great content like this right in your inbox.
Subscribe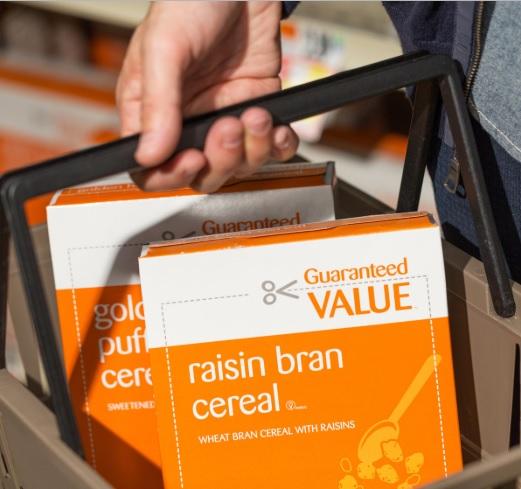 Private label performance in grocery stores increased significantly over the past year, with annual sales reaching $138 billion in the U.S., according to a study from the Food Marketing Institute and IRI.
Titled "Power of Private Brands," the report found that 69% of consumers believe it is "very" or "somewhat important" for retailers to offer a good assortment of private brands in food and beverage. The report noted that retailers have made significant progress in reversing PL sales declines and closing the gap with national brands.
Generation X, in particular, is a strong driver of private brand growth, according to the study, accounting for 31% of all dollars spent on private brands across all outlets (compared with 19% of older Millennials and 19% of younger Baby Boomers).
"Private brands have become full-fledged brands in their own right," said Doug Baker, FMI's vice president of Industry Relations. "Research emphasizes the importance of not making assumptions when appealing to demographics and audiences, including how store brands are marketed and positioned."
The four-part annual study examines the private label grocery sector from both the business side and consumer perspective. The "consumer" portion focuses on how to build engagement; the "register" report indicates how grocers can improve the private brand business.
The research outlines consumer demand trends and next steps for retailers. The latter includes ways to further leverage consumer desire for variety and how to increase trial to offset negative perceptions.
In other trends, the mass merchant and club channels are outperforming grocers in the private brand space. "There is a special hurdle for food retailers," said Mark McKeown, principal of client insights for IRI. "We needed to uncover why the biggest growth is taking place outside grocery."
Nearly 70 million strong, Gen X-ers are the generation with the largest household size. Many are currently raising children. Generation X grew up during the Great Recession and "spent their formative years being thrifty," said independent journalist and demographics expert Brad Edmondson during the Private Label Trade Show last fall.
Plus, just two thirds of Generation X is married, a smaller proportion than any prior generation. Many unmarried couples are raising children, a lifestyle that tends to involve minimal financial planning, said Edmondson.
The first two parts of The Power of Private Brands series are available at www.fmi.org/privatebrands, free to FMI members and for a $50 fee to non-members.