11/07/2018
Salsify Acquires Welcome Commerce and Launches Salsify Chat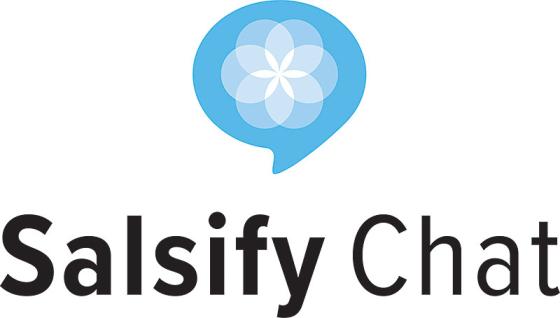 Boston-based Salsify has acquired Austin, Texas-based Welcome Commerce, a chat technology that enables brands to connect directly with consumers on major retailer e-commerce sites, including Walmart, Target and Office Depot.
Welcome Commerce's chat technology is now called "Salsify Chat," which integrates with any chat and customer service tool so shoppers can initiate a real-time conversation with product experts. The technology, used by leading brands such as Procter & Gamble, HP and Purina is one of the only third-party systems with real estate on the world's largest retailers such as Walmart and Target.
When the technology is used, shoppers convert three times more, spend twice as much, return 20 percent fewer orders and have a 62 percent higher lifetime value, according to the company.
The deal includes all assets and key talent from Welcome. The company's co-founder and president, Dan Herman, joins the Salsify family as vice president of retail strategy at Salsify. Welcome Commerce's Austin headquarters is now a Salsify office.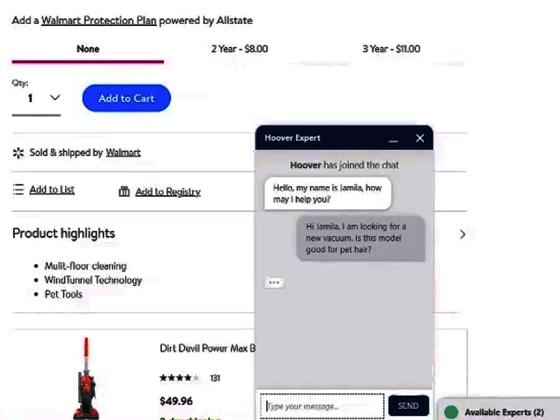 "Brands are looking for every possible way to connect with their consumers on the digital shelf," Salsify co-founder and CEO Jason Purcell said in a media release. "Chat enables them to do so in real time, right at the moment of purchase decision. Salsify Chat allows retailers and brands to work together to provide a more personalized shopping experience for shoppers and drive higher conversion rates. Chat is a keystone feature in the future of commerce for brands, and we are thrilled for Welcome Commerce to join the Salsify team. These chats also provide unique insight into customer questions and concerns, which can fuel product content development."
To celebrate the acquisition, Salsify is offering 50 complimentary chats per month through Salsify Chat. Brands that sign up for Salsify Chat by Nov. 16 will enjoy unlimited chats through Dec. 15 to answer shopper questions on Cyber Monday, the U.S.'s biggest online shopping day of the year. Interested brands can sign up immediately.
"Salsify Chat will change the way Dorel connects with customers across our retailer partners," said Bob Land, vice president of consumer engagement at Dorel Juvenile, in the media release. "PIM systems are traditionally passive, backroom platforms but Salsify continues to pioneer the concept of an active PIM platform with workflows that directly affect the conversion funnel online in near real time. As a long-time Salsify customer as well, we look forward to seeing what new digital commerce possibilities and experiences Salsify will bring to life as the result of this acquisition."
Welcome co-founder and president Dan Herman said Welcome and Salsify's shared commitment to connecting brands and retailers to deliver the best possible digital shopping experience for consumers makes him excited to join the Salsify family.
"We look forward to working with our new colleagues to help brands deliver the super, personalized product experiences their customers deserve," he said.