Publicis Groupe Agrees to Acquire Epsilon

Publicis Group entered into an agreement with Alliance Data Systems Corp. to acquire Alliance Data's Epsilon business for a total of $4.4 billion and build a strategic partnership with the organization's remaining business.
The acquisition will accelerate the implementation of Publicis' strategy to become the preferred transformation partner for its clients and deliver personalized experience at scale. The transaction remains subject to customary approvals and is expected to close in Q3 2019.
Publicis Groupe's management board and supervisory board unanimously approved the transaction. The boards considered it a one-time opportunity to seize, given the evolution of the industry and the implying transformation of marketing solutions, according to a media release.
In today's fast changing environment, clients are shifting their investments towards data/technology-driven marketing solutions which allow them to foster customer engagement, support growth and reduce costs. Publicis has set a clear ambition to combine creativity, data and technology to address its clients' needs and become a leader in marketing and business transformation, according to the media release.
Epsilon will fuel the entire Publicis organization, complementing its existing solutions and areas such as:
Creative: Epsilon assets will bring customer insights to improve ideation and build more relevant campaigns. By powering the dynamic creative engine, Publicis will go one step further to adapt to real time context of customers (who they are, what they do and what they buy).
Media: The connection between Epsilon's data sets and Publicis Media's billions of touchpoints will provide superior intelligence to build consumer IDs, segment audiences and maximize media buying ROI by accurately measuring and optimizing campaigns in real time.
Digital business transformation: Epsilon will allow Publicis to deliver deep proprietary customer insights to further optimize clients' business models.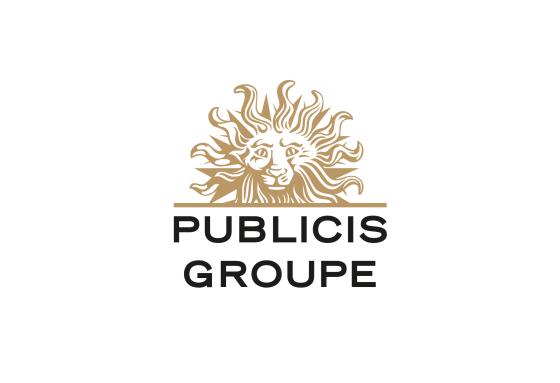 Conversely, Epsilon's potential will be fully unlocked within Publicis Groupe, thanks to well-identified value creation levers. In particular, Epsilon will benefit from Publicis' client portfolio and global reach to expand further in the U.S. and overseas. Publicis also intends to replicate the success of Epsilon's unique auto platform to other verticals (such as health, financial Services, telecommunications and retail).
Headquartered in the U.S., Epsilon is a technology and platform company focusing on maximizing the value of its clients' data. In 2018, Epsilon generated $1.9 billion of net revenue, per Publicis Groupe accounting principles. Epsilon employs about 9,000 employees, including 3,700 data scientists and 2,000 Bangalore-based technology delivery experts.
"Our clients are facing increasing pressure from the rise in consumer expectations, the mainstreaming of direct-to-consumer brands and new data regulations," Publicis Groupe chairman and CEO Arthur Sadoun said in the release. "The only response is to deliver personalized experiences at scale. They have to transform to meet this new market imperative. With the acquisition of Epsilon, Publicis Groupe is bringing the necessary technology, expertise and the talent to complement our offer in creativity, media and business transformation, and help our clients leapfrog their competition and grow profitably."
The announcement of this transaction represents the culmination of an extensive assessment of strategic options for our Epsilon business, said Edward Heffernan, Alliance Data Systems president and CEO.
"We are thrilled to join the Publicis Groupe family, Epsilon CEO Bryan Kennedy said. "During extensive discussions with the Publicis leadership team during the recent review process, we found powerful common ground, including shared values and a strong vision for the future of data-driven, digital-first marketing. Our discussions illuminated the unmistakable market opportunity that combining our complementary offerings would represent. I strongly believe that joining Publicis will benefit Epsilon and Conversant's people and bring great value and new opportunity to the clients we serve."
Send your solution provider news – new products, projects, programs & technologies – to Charlie Menchaca at [email protected]