McCormick Works with IBM on AI-Enabled Product Development
Get great content like this right in your inbox.
Subscribe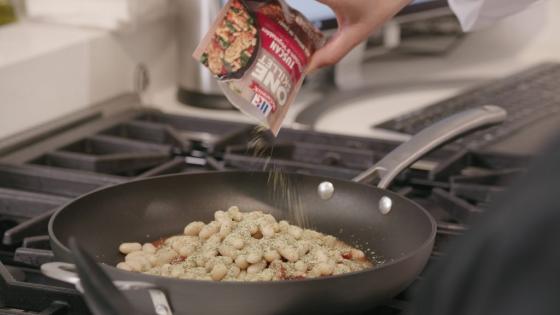 McCormick & Company and IBM have unveiled an ongoing artificial intelligence-enabled research collaboration that uses data to help product developers determine flavor formulas aligned with market trends.
Combining IBM Research's proficiency in AI and machine learning with McCormick's 40-plus years of proprietary sensory science and taste data, the new system gives the packaged goods manufacturer's product developers the ability to explore flavor territories more efficiently to predict and develop new combinations from a plethora of data points linked to consumer taste preferences and palettes, according to a media release announcing the joint effort.
The duo's work, which has been four years in the making, addresses both McCormick's consumer and flavor solutions segments and has helped the company advance "the speed of flavor innovation by up to three times and deliver highly effective, consumer-preferred formulas," the release noted.
"Designing new flavor experiences at McCormick is a good fit for AI technology because of the nature of the problem and the wealth of available data accumulated over decades of operations, including data on historical flavor formulas, raw material components, experimental results, consumer test results, success in the market and more," according to the "IBM Research Blog" on ibm.com.
Given McCormick's footing in the custom flavor and food product development space, the company reached out to IBM after learning of its work using AI to pair flavors and generate recipes, according to the blog post.
McCormick's first AI-enabled product platform, dubbed "ONE," is slated to initially hit retail shelves by mid-2019 to launch a set of single-dish "Recipe Mix" flavors including Tuscan chicken, bourbon pork tenderloin and New Orleans sausage. The seasoning blends were specifically designed "to deliver family-favorite flavors," according to the release. The company plans to scale this technology globally by 2021.
According to the blog post, "McCormick plans to roll out the AI system globally to operations in more than 20 labs in 14 countries encompassing over 500 product and flavor developers and their support staff. Meanwhile, [IBM's] ongoing research collaboration with McCormick will continue to tackle more dimensions of product development and leverage previously untapped sources of data."