L'Oreal Canada Boosts Digital with New CMO
Get great content like this right in your inbox.
Subscribe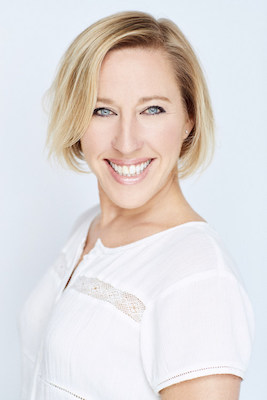 L'Oreal Canada has named Stephanie Binette chief marketing officer, effective Aug. 1.
Binette is replacing Stephane Berube, who is taking on a new strategic role within the L'Oreal Group as CMO for the Western Europe zone. He will based in London, England. 
A media release announcing Binette's appointment outlined the numerous contributions she's made to L'Oreal Canada's success over the past 10 years.
Following a 10-year career with multinational consumer goods companies in Montreal and Toronto, Binette joined L'Oreal Canada in 2006 as group leader for Garnier, and subsequently began her career in L'Oreal Canada's consumer products division. In 2008, she was named director of marketing, colour & hair care for L'Oreal Paris, and in 2010 became brand manager of Maybelline New York, which she helped make the No. 1 cosmetics brand in Canada. Under her leadership, the team also successfully launched the essie brand in Canada in 2011.
In 2013, Binette was promoted to general manager for Garnier-Maybelline-essie and in 2015 to general manager for L'Oreal Paris, where she increased the brand's growth and market share in all major categories and accelerated its digital transformation. In the last few years, she has played a key role in the growth of market share, profit and the development of talent.
Binette will continue the CMO role's mandate of managing L'Oreal Canada's marketing transformation in the digital era via three objectives: accelerating e-business, customizing the marketing approach and excelling in consumer engagement.
L'Oreal ranks 15th on CGT's list of Top 100 Consumer Goods Companies for 2016.