Lees of Scotland Finds an ERP 'Sweets Spot'
Get great content like this right in your inbox.
Subscribe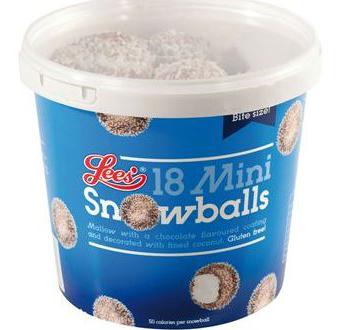 To better support a modernization project focused on value engineering, Lees of Scotland has again deployed Infor ERP.
Deployed by Infor partner Indigo Software, the application is expected to maximize capacity on the confectionery and meringue manufacturer's nine production lines by facilitating access to detailed insights, allowing the company to boost service levels and explore new growth opportunities.
As regulatory and traceability requirements — along with rapidly evolving consumer trends — continue to put pressure on food manufacturers, having a scalable system to support the changing landscape is crucial. To best maximize capacity across Lees of Scotland's product range while supporting regulatory requirements, the company needed a system that allowed visibility of all business processes, from order processing and financials through to the supply chain.
Lees decided to upgrade its previous version of Infor ERP as part of a value engineering project to maximize quality and service while ensuring the business was operating as efficiently as possible.
"Food manufacturing is an increasingly challenging industry as costs increase, consumer trends evolve at a quicker rate than ever before, and changing legislation puts pressure on processes," said David Simson, finance director for Lees. "Having a robust platform that looks after legislation and facilitates the visibility to drive efficient, demand-led production is key to operating in the new digital economy ... [With] Infor System21 Aurora in place, we have every confidence that we can embrace growth opportunities as the market continues to evolve."
"Traceability has been a game changer in the food industry and, for many manufacturers, it has been a catalyst for new systems," said Mike Edgett, industry and solution strategy director, process manufacturing at Infor. "This shift to a more technology-led approach to food manufacturing means greater consistency and access to better information, which in turn expedites decision-making and allows a more forward-looking, proactive approach to business strategy and increased market share."