Kraft Heinz Puts Circle K in the Cups
Originally published by the Path to Purchase Institute
Circle K teamed with Kraft Heinz Co. to launch a co-branded, limited-edition cup for the retailer's proprietary Polar Pop beverage.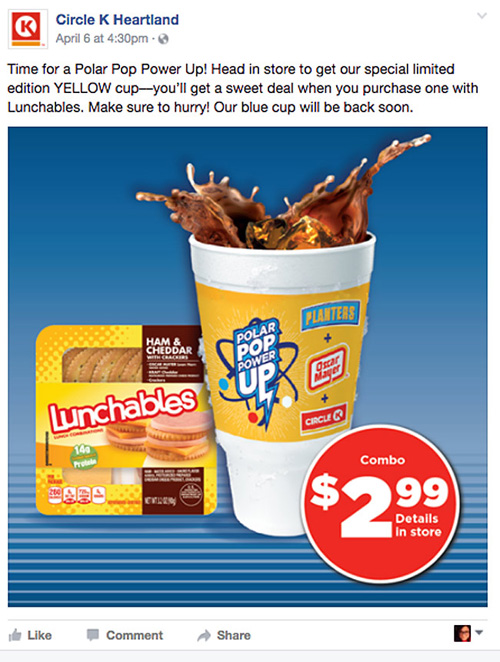 Rolled out last month, the yellow "Polar Pop Power Up" cup depicts logos from Circle K and the manufacturer's Lunchables and Planters brands. In stores, wobblers and clings affixed to fountain machines tout the cup as well as a "special combo" deal on the purchase of a Planters or Lunchables SKU plus a large Polar Pop beverage and cup.
Multiple posts on Circle K's Polar Pop and regional Facebook pages spotlight the 32-ounce cup, explaining it "marks the beginning of this season." A March 28 Facebook post also reassures consumers that the retailer's iconic large, blue, Polar Pop styrofoam cup the promotional cup is replacing will soon return.