The Four 'I's' of Smarter Business
Get great content like this right in your inbox.
Subscribe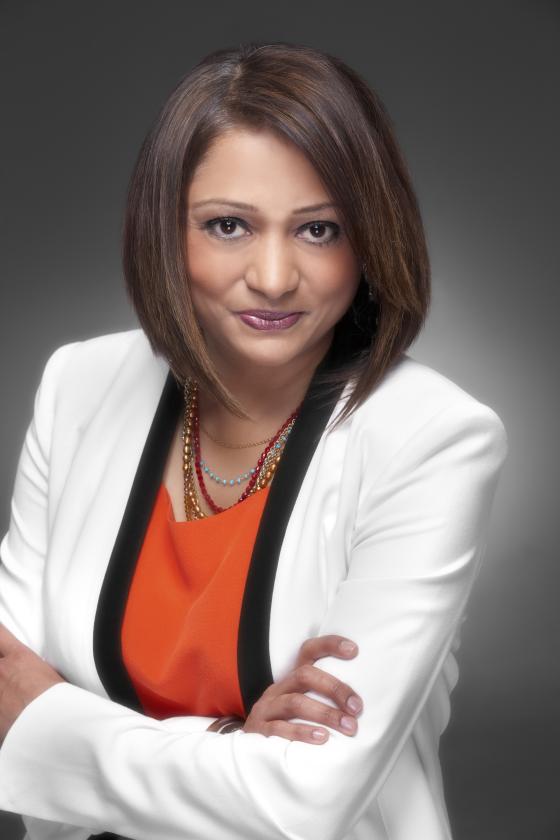 Guest contributor Dina Dayal is Vice President and Industry Advisor for Consumer Products at SAP
How many of us are using intelligent technologies — from smart cars sitting in smart garages to a range of smart thermostats, cameras, and TVs – in our personal lives? 
Whenever I ask that question to customers who I visit, the answer is always met with enthusiasm and pride in taking part in this cool new world. But when the conversation turns toward the business, it's an entirely different reality. In fact, in most cases, such capabilities either do not exist or have not yet been considered. 
This experience, for me, always begs two fundamental questions: 
Why do we readily invest heavily in smart technologies for our personal lives, but not for our businesses? 

Why is there a double standard for our workplaces?
Every day, I hear stories about processes being too embedded, stale ways of getting work done, limited pools of talent, and resources tied up in projects, mergers and acquisitions. Although every business is unique, these scenarios are relatively common enough for executives to reconsider their digital investments.
It's time to build the foundation of your Intelligent Enterprise. Sole reliance on go-to-market sales strategies is no longer resonating with today's consumers. Instead, businesses should rethink their back-office processes to meet market demand and reconsider how the front office can better engage consumers. The consumers of tomorrow expect unique experiences, instant gratification, and a brand they can trust. 
Regardless of the business model, consumer goods companies need to step up their use of digital technology. Traditional brick-and-mortar retail, direct-store delivery or direct to consumer — all of these channels and more can benefit from innovations such as 3D printers and private labels. 
How can the industry continue to transform itself while keeping up with an ever-evolving digital landscape? Acquiring the four "I's" of an Intelligent Enterprisecan help: Industry-focused, Integrated, Intelligent, and Innovative.
1. Industry-focused
As an industry, consumer products is changing dramatically. From the back office through the front office to the end consumer, competitors have built systems and applications to ensure the precise, high-quality manufacturing and distribution of their goods. 
Now, evaluate the current state of your business:
How do you handle new product development? Do you put sensors on products so you can track them? 

How can you make your operations smarter? 

How do you get closer to the consumer? 

How do you integrate your business better when (for example) undergoing sales & operations planning? 

How can you execute mergers and acquisitions faster? 

How can you run your business in real time? 
There's a lot to consider when competing in today's volatile, ever-changing market. But as processes become smarter, consumers demand more digital experiences and your workforce ages, you can address these issues intelligently and quickly.  
2. Integrated 
A close second after human capital, data is one of the most important currencies that organizations possess. However, they only use a tiny fraction of their data to generate accurate insights and deliver new outcomes because they are using an increasingly complex infrastructure that has been cobbled together over the years. Data has been moved from one place to another — cleaned, massaged, and manipulated throughout the process — and, as a result, has lost its true meaning. 
To maintain that meaning and purpose, a more straightforward approach can help leverage data closer to its point of origin. The less data moves, the more accurate your single version of the truth, especially when used for machine learning and predictive analytics. 
3. Intelligent 
The convergence of information and operational technologies is making every business application and asset smarter. More processes require little to no human intervention, and back-office functions are becoming more automated through big data analytics and machine learning. 
As businesses embrace such intelligent ways of getting work done, people grow more empowered to focus on runningthe business instead of (for example) manually entering data, updating orders, and matching invoices. 
4. Innovative
Consumer goods companies have no choice but to face the continuous wave of disruption sweeping across the entire industry. Whether providing a new consumer experience, creating smarter operations or tracking recalls proactively, you must take everything they have gained from being industry-focused, integrated, and intelligent to innovate with simplicity, agility, and predictive insight.  
Integrate with the right data and applications, bring intelligence into your enterprise, and remove mundane tasks; this is what enables the level of innovation your business needs to wow consumers, engage employees, satisfy stakeholders, and stun the competition. 
Having a wealth of information only matters when you consume it. To stay competitive, consumer goods companies of all sizes and legacies need to go beyond hoarding data and looking in the rearview mirror. It's time to turn these valuable digital assets into insights that enable your business users to make better decisions, respond to change faster, and create new models that break through an already noisy marketplace.