Drone-Enabled Fulfillment: Opportunity or Risk?
Get great content like this right in your inbox.
Subscribe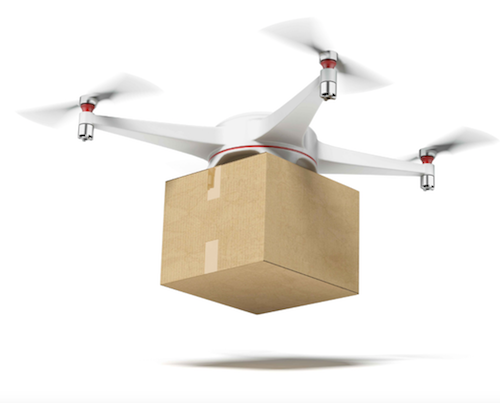 Drone-based delivery has the potential to transform the last mile of the supply chain — one of the biggest challenges associated with managing costs, according to a recent report from IDC Manufacturing Insights. 
As consumer goods companies increasingly experiment with drones, IDC analyzed the opportunities and risks associated with this emerging technology. While automation has become the norm for many other business processes, last-mile fulfillment is still a significantly manual and expensive effort. Although it's quite possible that drone-based delivery could help solve this problem, IDC finds that the capabilities are still likely several years away. 
Still, the appeal of this technology is driving significant investment in R&D, as companies increasingly experiment with ways to leverage drones as a delivery mechanism, the report finds. There are still several major challenges impeding the ability of companies to deploy drones in their processes, and opportunities are still illustrated more through use cases at this point rather than via real-world deployment. Although widespread adoption is still several years away, IDC recommends that companies make sure to keep pace. 
The report also advises that companies pay attention to the regulatory issues surrounding drones. "You don't want to be playing catch-up when the technology, market, and regulations are ready," it advises. 
Read the full report: Can Drone Delivery Be the Answer to Last-Mile Fulfillment?