Dick Clark Supply Chain Award 2017
Get great content like this right in your inbox.
Subscribe
Johnson & Johnson
Presented to a consumer goods company that has exhibited excellence in undertaking improvements to supply or demand planning, warehouse management, transportation management, S&OP processes or supply chain network design.
The complexities of Johnson & Johnson's business portfolio require a global supply chain that can handle extensive operations in the consumer, medical device and pharmaceutical markets. That forces the company to constantly balance the need for efficiency and cost savings with the unique demands of each sector.
"We've standardized the things that are most important, such as quality systems, operational improvement methodologies, procurement, IT systems and our approach to talent, while allowing our businesses to maintain those operational aspects that are most important to their customers," said Kathy Wengel, worldwide vice president and chief supply chain officer, in an internal interview. "This transformation over the last three years has given our supply chain a real competitive advantage."
Those efforts have been recognized through "top supplier" awards that J&J has earned recently from such A-list retail partners as Walmart, Watsons, CVS/pharmacy and Rite Aid. They also were evident when Gartner unveiled its annual "Top 25 Supply Chain Index" in May 2017: J&J moved up eight slots on the list to 13, the company's highest-ever ranking and the biggest jump of any enterprise on this year's list. Gartner attributed the move upward to higher opinion poll votes and an improved "Corporate Social Responsibility" score. J&J itself said the achievement "marked another step on [our] journey to build the best supply chain in the world."
In a release trumpeting the results, J&J noted that Gartner had praised the company's "steady improvement in delivering high-quality metrics, customer satisfaction and cost efficiencies" as well as the way it "leveraged technology to drive innovation."
"This latest ranking is a strong testament to the great work done by all of our supply chain associates around the world every day to meet the needs of the customers, patients and consumers we are privileged to serve," Wengel said in the release. "We will keep pushing ourselves to continually set the new standard in healthcare as we transform the customer experience and advance our operational capabilities to strengthen our competitive edge."
The stronger CSR score is a particular source of pride for J&J, which in fall 2016 implemented a long-term commitment to addressing several of the United Nation's Sustainable Development Goals for 2030. The company also supports the UN's Global Pandemic Supply Chain Network, which works to alleviate global inefficiencies that can hinder disaster relief.
"The bar is always rising, and we will need to make sure our workforce is equipped to deliver," said Wengel. "As much as we've changed in recent years, it pales in comparison to what we anticipate in the next three years." 
One current initiative is the implementation of IoT technology like sensors and robotics to monitor operational data in real-time and better address both the actions of suppliers and the demands of customers. Another is the adoption of 3D printing to manufacture customized products. 
"We have to continue to build our processes from the lens of our customers' evolving needs," said Wengel. "We must improve our ability to pivot quickly in response to changing market needs and expectations, making quick sprints in technology in a different way to get results that add value now, rather than large long-term projects."
______________________________________________________________
2017 supply chain award finalists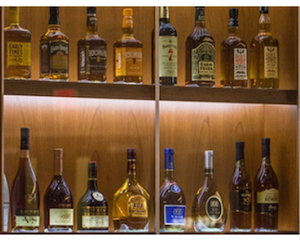 Breakthru Beverage Group
Breakthru is a family-owned North American wholesaler driving innovation in the marketplace with a nimble, insightful approach to its business. The company employs roughly 7,000 associates across a portfolio of premier wine, spirit and beer brands.
The company recently expanded its warehousing operations to support an increase in product demand. However, simply having a larger, centralized warehouse wasn't enough: Modern facilities are required to process increasingly complex tasks, provide reliability and flexibility to meet future needs, and ensure the efficient flow of products throughout the warehouse. So to optimize the real estate investment, Breakthru adopted automation technology.
With the investment, Breakthru has gained full control over material flow and inventory, optimizing productivity and accuracy in order picking, and thereby helping to accommodate future growth. 
Kimberly-Clark
K-C has built a data-driven supply chain that embraces uncertainty and is nimble enough to adjust to any situation. The company has identified five opportunities for creating value in the supply chain: in planning, manufacturing, partner management, the supply network, and complexity itself. Taking a networked approach to supply chain has helped the company move to a truly global view.
Earlier this year, K-C launched a Digital Innovation Lab, calling for open-source innovation to help solve some of its biggest challenges including supply chain/operations solutions. The company also increased its focus on Sustainability 2022 goals, which were first introduced in 2016.
A report released in June indicated that the company had diverted 95% of its manufacturing waste from landfills and more than 5,000 metric tons of post-consumer waste through partnership programs around the world. It also achieved an absolute reduction in greenhouse gas emissions of 16.8% over a 2005 baseline.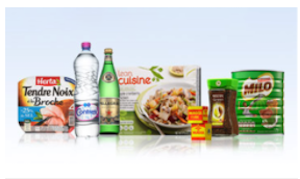 Nestle
Nestle has clearly outlined its supply chain objectives for 2020, but its progress to date is already impressive. With almost 165,000 direct suppliers and 695,000 individual farmer partners worldwide, the company openly commits to responsible sourcing while promoting animal welfare. So far, the company has exceeded its targets, with 61% of total volume sourced from suppliers compliant with the Nestle Supplier Code, 51% of raw ingredients in priority categories being traceable, and 44% being responsibly sourced.
Nestle is working toward ensuring raw materials are traceable and responsibly sourced across all businesses, starting with 12 of its largest product categories. In 2016, the company introduced cereals as a priority because of its importance to consumers.
Among new technologies, Nestle is using InShelf, a mobile application/crowdsourcing approach to operational data gathering that is designed to provide visibility into the supply chain for internal partners/stakeholders about the on-shelf availability of products. 
Nike 
With consumers pushing not only to "buy now" but to "wear now," the production of nearly 20% of Nike's shoes will move to more automated factories by 2023, Morgan Stanley forecasts. This faster supply chain is expected to help the company keep pace with e-commerce and "fast-fashion" demands from shoppers. In that respect, Nike has placed big bets on personalization.
Another key advance for Nike is the FlyKnit technology that has been incorporated into nearly all products. The process uses ultra-high-strength fibers to provide maximum support and create a water-protective shield; it also replaces multiple stitched or glued panels with ultra-light yarn to dramatically reduce weight. Perhaps most importantly, FlyKnit significantly reduces waste, preventing millions of pounds of materials from hitting landfills.
Elsewhere in sustainability moves, Nike's new NBA uniforms for 2017-2018 are made with the equivalent of 20 recycled plastic bottles. (The company makes much of its polyester from recycled plastic bottles, reducing energy consumption by 30%.)