DeWalt Helps Pros Find Their Tools
Get great content like this right in your inbox.
Subscribe
DeWalt has upgraded its Tool Connect product management system to help professionals keep better track of their tools on job sites.
The updated system provides a three-part "inventory management solution" that encompasses a web portal, an updated mobile app and an expanding catalog of enabled products.
The user insights driving DeWalt's Tool Connect upgrade is that construction professionals spend roughly one full workday each week looking for or waiting for tools on job sites, resulting in significant costs and the logical need for a tool "inventory management system."
The system works by pairing Bluetooth-enabled tools, equipment, and materials with the app, with the same data also stored on a companion web portal. It lets users identify the last-seen location of the tools, as well as track and manage their ongoing usage. The goal is to save costs by increasing productivity and efficiency.
In another edition, existing DeWalt tools can be added to the system through the purchase of newly launched tags or connectors.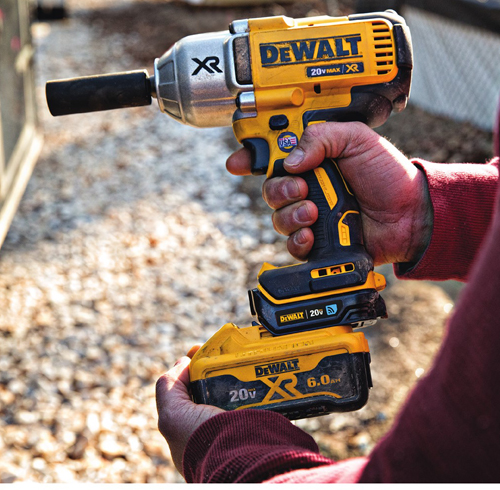 Tool Connect-enabled tools are equipped with customization and diagnostic features that let users adjust speed, torque, lighting, and other control features. They also let users track productivity by counting trigger pulls and usage duration, and can be disabled to deter theft.
DeWalt originally launched the Tool Connect system in 2015 to help pros manage batteries on-site using Bluetooth® technology.