10/21/2018
Coca-Cola Makes Leadership Changes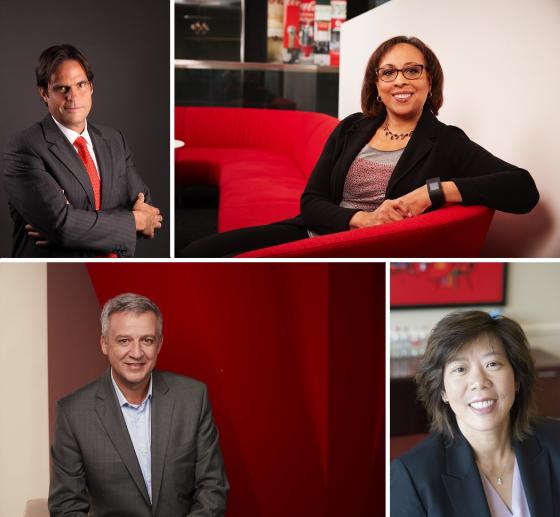 Coca-Cola Co. has made several changes in its top leadership, including naming a new president and chief operating officer and unveiling a succession plan for the chief financial officer role.
Brian Smith has been named president and COO, effective 2019. He will report to James Quincey, the company's chief executive officer. Smith is a 21-year Coca-Cola veteran who currently serves as president of the company's Europe, Middle East and Africa group.
Smith is well-equipped to lead the company's field operations and bring an accelerated focus on executing against key strategies, due to his knowledge of the global Coca-Cola system, strong relationships with bottlers and customers, and a proven track record of leadership.
The appointment of a president and COO will allow Quincey to focus on the company's overall long-term strategic direction and success.
John Murphy, who is president of the company's Asia Pacific group, will become executive vice president and CFO in March, following the retirement of Kathy Waller. Murphy is also responsible for the company's Bottling Investments Group, which today is focused on key markets in Southeast and Southwest Asia. He has worked in the Coca-Cola system for 30 years, serving in a number of senior finance, strategy and operations roles around the world.
Waller will depart the company after 32 years of service, during which she was instrumental in transforming, modernizing and simplifying the finance function, especially through technology solutions and talent development. She was founding chair of the company's Women's Leadership Council and supported the creation, rollout and execution of its Women in Leadership Global Program.
"I join everyone at Coca-Cola in thanking Kathy for her many years of exemplary service to the company," Quincey said. "She leaves a great legacy as a leader, including as a mentor who created a strong organization and put the building blocks in place to continue to transform and modernize our finance function. John will be a great fit as our new CFO, thanks to his broad experience in both finance and as an operational leader."
Nancy Quan was named senior vice president and chief technical officer, effective January. She will report to Quincey. She currently serves as a VP and chief technical officer for Coca-Cola North America. Quan has worked at Coke for for 11 years and will succeed Ed Hays, who will also retire in March.
Hays has served as senior vice president and CTO since 2015. He joined the company in 1985.
Finally, Barry Simpson, senior vice president and CIO, will add the oversight of portions of the company's Enabling Services organization to his duties under the new title of senior vice president and chief information and integrated services officer. He will begin his expanded duties in January as well.