Coca-Cola Gets into the Kombucha Trade
Get great content like this right in your inbox.
Subscribe
Coca-Cola Co. has purchased Australia-based Organic & Raw Trading Co., which produces the Mojo brand of kombucha beverages. The deal, whose value has not been disclosed, marks the first time a global soft drink supplier has invested in the Australian kombucha category.
A naturally fermented organic product containing live cultures, kombucha is the fastest-growing beverage category in Australia. Founded just eight years ago, Organic and Raw Trading sells its popular Mojo brand in 4,000 outlets nationwide. Major chains include Woolworth's, Aldi, Costco, Foodland and IGA.
The tart and slightly bitter drink is carbonated like beer. It's made from lightly sweetened tea that feeds a fermented substance known as a scoby to create a cocktail of live microorganisms. In addition to its probiotic properties, the sparkling beverage is valued for its low sugar/low alcohol content and high vitamin C levels.
"With this acquisition, Coca-Cola Australia can take a leading role in helping [the parent company] in the still-emerging, premium probiotic kombucha category," said Vamsi Mohan, president of Coca-Cola Australia.
Following the acquisition, Organic Raw & Trading Co. co-founder and chief executive officer Anthony Crabb and sales and marketing director Andrew Buttery will remain in their positions.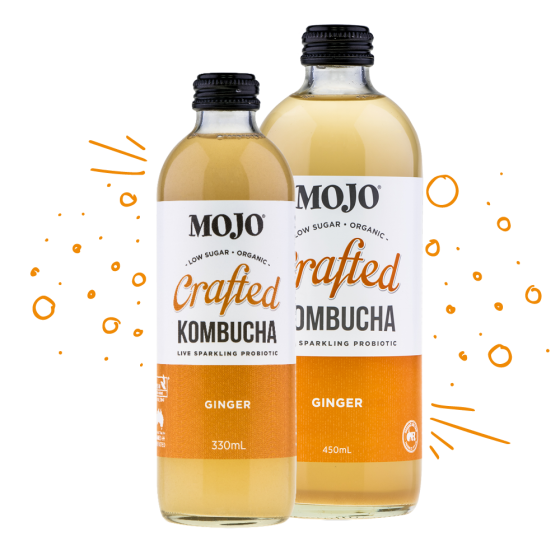 The company makes three sparkling beverages under the Mojo label: Classic Kombucha, Crafted Kombucha and Tonic.
While it may be the only soft drink company investing in Australia's kombucha market, Coke is not the only packaging goods giant getting in on the action. In March, brewing company Lion bought a stake in Remedy, another Australian kombucha maker. In the U.S., PepsiCo invested in kombucha supplier KeVita almost two years ago.
According to the Sydney Morning Herald, Mojo generates between $3.6 million and $5.1 million in annual sales at retail; the total Australian kombucha market is valued at roughly $145.7 million.
Kombucha's popularity extends beyond Australia, with consumers in the U.S. and Europe also embracing the beverage. In recent report, Grandview Research said the global market is expected to reach $5.45 billion by 2025, driven by innovations, flavor experimentation, and increasing awareness regarding health benefits.