Clorox's Kingsford Supports Receipt-Capture Promotions
New York — When Clorox Co. analyzed why its Kingsford charcoal brand had declining household penetration a few years ago, it discovered that more people were choosing gas grilling over charcoal. So it created a marketing campaign to drive sales of charcoal grills and, in turn, motivate those new charcoal grill owners to become Kingsford customers.
It opted for a receipt-capture promotion with Snipp Interactive in which shoppers who purchased any brand charcoal grill would get a free package of Kingsford charcoal. The promotion was a success and is one of the reasons why Clorox continues to use receipt programs, according to Bailey Doyle, group manager of national shopper marketing at Clorox.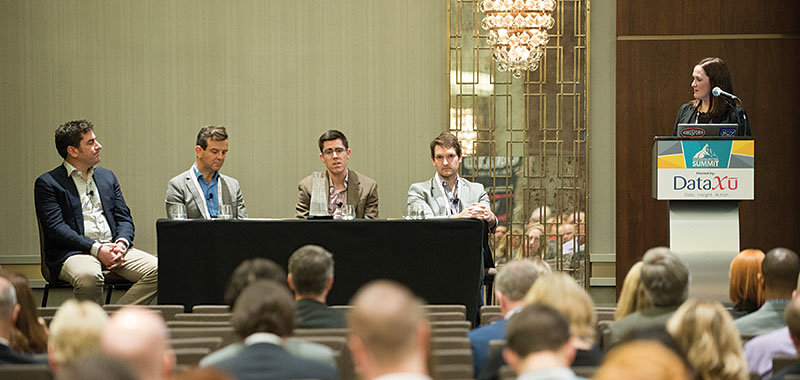 Doyle led a panel discussion on receipt marketing in March as the Shopper Marketing Summit. The panel included executives from Snipp, Ibotta, RetailMeNot and Session M, all of which offer receipt-capture services.
Receipt programs typically let shoppers take photos of their receipts and submit them electronically to validate their purchases and get points that can be redeemed for gift cards, products, discounts and more. One of the benefits of receipt programs is that they help marketers maintain a dialogue with consumers, said Doyle. Utilizing opt-ins, Clorox can continue communicating with consumers even after consumers submit their receipts.
The company also sends relevant content to consumers based on the data provided from the receipt. "So if we know there's chicken in their basket, we can send a recipe for Soy Vay and chicken," she said. Soy Vay is Clorox's line of Asian dressings.
Clorox also uses data gleaned from receipts to stimulate additional purchases. For instance, if it learns that a consumer buys Kingsford charcoal once a week, it may deliver an offer to encourage a purchase of two bags a week. "We've been able to do a lot of great things to continue the campaign beyond the initial starting point," Doyle said.
"We want to make it as easy as possible for the consumer. They don't have to scan a product. All they need to do is take a picture of the receipt and submit it."
-- David Hargreaves
A big advantage of receipt programs is that they are easy to use, said David Hargreaves, chief client officer at Snipp. "We want to make it as easy as possible for the consumer. They don't have to scan a product. All they need to do is take a picture of the receipt and submit it."
Consumers are comfortable with doing just that, Hargreaves said. Their format of choice is SMS, which accounts for one-third of Snipp's receipt submissions. This is a change from about one year ago, when web uploads represented the majority of submissions.
Panelists dismissed the notion that receipts programs won't work because consumers find them too cumbersome or problematic. Ibotta, for instance, has processed more than 50 million receipts in the last three years, according to Kane McCord, the company's chief operating officer. "The consumer behavior is there, and it is there at scale," he said.
McCord said consumers would much rather take a photo of a receipt compared to the traditional way of getting savings, which requires clipping coupons or printing them out and carrying them into the store.
Panelists also addressed concerns that consumers may not be willing to share their receipts with marketing companies. Jody Goehring, vice president of product at RetailMeNot, admitted that he was a skeptic when the technology was in its infancy a few years ago. "I didn't think consumers would provide this kind of information," he said.
Goehring said he was happy to be proved wrong. He has since learned that if there is value, the consumer will do whatever it takes to get it, especially if it involves taking a photo. "We live in the Snapchat age," he said. "Millennials view the camera as an extension of themselves."
One of the benefits of receipt data is that, in addition to validating a purchase, marketers can mine the data to find out what competitor products are being purchased, said Bill Clifford, chief revenue officer at Session M. He stressed that marketers should harness the data for the long term so that they can retarget customers for the next campaign. "A lot of companies run a campaign, but then forget about it and start from scratch for the next one," he said.