CGT Names CIO of the Year
Get great content like this right in your inbox.
Subscribe
A forward-thinking, business-savvy Chief Information Officer (CIO) is critical to the competitive consumer goods company, particularly over the last few years as new technologies have changed the game. The modern CIO's challenges are far greater than ever before, and to honor each's progress and perseverance,
CGT
introduced its very first CIO of the Year Award in 2013, which was presented during an awards ceremony at the
2013 Business & Technology Leadership Conference
in Orlando, Fla. on October 31, 2013. 
CGT
collected more than 25 nominations, narrowed the list down to an outstanding group of five finalists, and relied on its 45 advisory board members to select one winner based on the breadth and depth of the projects executed or being executed; the relevance of the projects to today's industry challenges; and the proven impact that the candidate's initiatives/projects have made on his or her organization.
And the winner is… 
RALPH LOURA, CIO, THE CLOROX COMPANY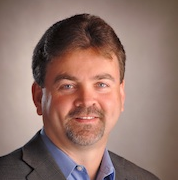 As CIO, Ralph Loura transcends the typical IT role. Through close collaboration with the sales and marketing departments, and supported by a talented IT team, Loura designed, planned, piloted and is now implementing a modern "system of insight" IT platform, leveraging big data. The aim is to get closer to Clorox's biggest retail customers with better analytics, insights and reporting, ultimately leading to a more refined understanding of consumer needs. A true change agent, Loura brings tremendous thought leadership to not just Clorox, but the entire consumer goods community through his active involvement in this and other industry events and research. 
Fellow finalists for the 2013 CIO of the Year Award are:  
David Giambruno, SVP & CIO, Revlon
Tom Miller, CIO, Coca-Cola Refreshments
Filippo Passerini, Group President, Global Business Services, CIO, P&G
Brian Rice, CIO, Kellogg
For in-depth coverage on why the aforementioned IT leaders were selected as CIO of the Year Award Finalists — and an interview with our winner Ralph Loura — read
CGT
's upcoming December issue.
Related Articles:
CGT Reveals 2013 Innovation Award Winners