Building a Connected Shopping Experience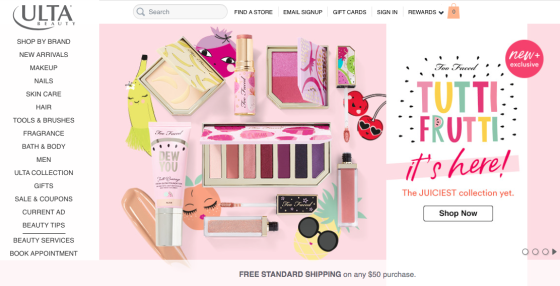 With the retail industry transforming, the brick-and-mortar status quo is no longer satisfactory. Incentivizing consumers along their path to purchase no longer starts and ends at a retailer's front door but now exists anytime, anywhere. 
It all starts with the consumer and the collaborative engagement of brands and retailers. To create a successful trickle-down effect, it's critical that both consumer goods companies and branded retail stores adopt an omnichannel approach to their distribution strategies. 
Providing branded retailers with easily found insights on the movement of goods entering their stores kicks off the blended shopping environment. A consistent branding experience beginning at the top circulates through the supply chain to the consumer's individual shopping experience. 
To unify the consumer shopping experience, CGs and retailers must create personalized experiences across online, mobile and in-store engagements. By creating a blended shopping environment between e-commerce and in-store promotions, pricing and inventory management, brands can help elevate sellers in their verticalized business model, contributing back to in-store associate and shopper interactions.
Crafting an Omnichannel Approach
What separates successful brands and consumer goods companies from those that struggle is the ability to support the omnichannel consumer journey — to be contextual, relevant, and consistent across every touch point. Let's walk through a few examples on who is doing it right.
As one of the fastest-growing e-retailers, Purchasing Power offers an industry-leading employee buying program. The company designed its solutions around its customers, no matter where they start their journey — whether it's social, mobile or anywhere else. By providing employees with the skills and knowledge to successfully connect with consumers as they decide which products and services to consider, Purchasing Power stays by their side throughout a cohesive path to purchase.
Personalized and consistent shopping experiences are critical to the modern-day retailer's success. Ulta Beauty is supported by SAP for Retail solutions, which act as the "IT backbone" of the retailer's operations. From real-time data to analytics, automated back-end processes and comprehensive employee support, Ulta is using IT to drive better service and shopper environments. 
According to chief information officer Diane Rudolph, Ulta's concept of "connected beauty" centers on ensuring that the company connects with its shoppers across multiple touch points in the same way, from the mobile app, to the website, to the in-store experience. Customers should always receive the same information across all channels. 
And technology helps Ulta deliver an elevated experience through the distribution of information that lets store associates react to shopper needs in a timely manner; detailed information on all available products along with smart recommendations on the most personally relevant items. 
In this continuously changing retail landscape, staying ahead of competition is key. NewEra, a leading retailer for athletic headwear and sports accessories, is doing just that by working to modernize its e-commerce platform. As explained by CIO Lorenz Gan, the company decided to launch a direct-to-consumer website amidst a shift in its customer base, with the goal of having a global B2B and B2C platform. The insights that New Era is now gaining has challenged the company to reshape its business processes for the digital era. 
Consumer goods companies and retailers that provide innovative, extraordinary shopping experiences across every touch point, successfully blending online and brick-and-mortar to give customers one personalized brand view, will be the industry leaders in digital innovation. 
Companies must continually adjust and reinvent their consumer engagement across channels — digital, call centers, in-store and everything else. Interacting with each consumer individually to build meaningful, ongoing and profitable relationships is crucial to the longevity of brands and retailers alike.