Brooks Brothers Launches AI-Powered Optimization Platform
Get great content like this right in your inbox.
Subscribe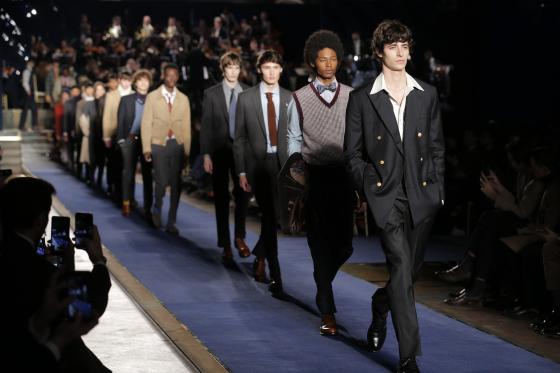 Upscale apparel retailer Brooks Brothers has launched an end-to-end AI-powered optimization platform that does everything from maintaining appropriate stock levels to determining market-specific pricing and measuring promotion results.
Supplied by ORS Group, the "RETa.i.L Platform" adds complex AI algorithms to Brooks Brothers' data analytics capabilities and proprietary technologies to improve and automate decision-making by producing insights beneficial to the entire value chain. 
Expected benefits include increased efficiency, better shopper service and the empowerment of management to make more informed decisions. Brooks Brothers claims to be the first company to fully integrate AI across all back-end processes. 
"Using [the platform], we were able to create a highly sensitive and responsive digital supply chain to manage inventories in real time and optimize operations end to end," said Gianluca Tanzi, chief operating officer for the $1.2 billion Brooks Brothers, at a special event held last week at its flagship Madison Avenue store in New York. "`Buy Anything, Get it Anywhere' is a disruptive solution for automated omni-channel fulfillment to help us build a superior customer experience and maximize sales opportunities."
"When you make decisions, you do so based on an opinion, and opinions are not always driven by fact," Tanzi told Glossy.com. "AI helps you form opinions based on fact, which lead to better decisions. You don't need to guess, you don't need to speculate. You can just look at the numbers."
Some benefits of the new AI-powered tool include:
Determining how much product to carry at each store, leading to better in-stock positioning and avoidance of costly overstocks.

The ability to ship online from stores for same-day delivery.

Setting appropriate pricing by store, market and category.

Better analysis of sales by geographic region in both Brooks Brothers stores and local competitors, including market basket analysis of companion/complementary items.

Improving manufacturing lead times.
Brooks Brothers, which recently celebrated its 200th birthday, operates 300 stores in the U.S. and an additional 300 overseas, with plans to expand.