05/01/2018
Blockchain's Weakest Link? Interoperability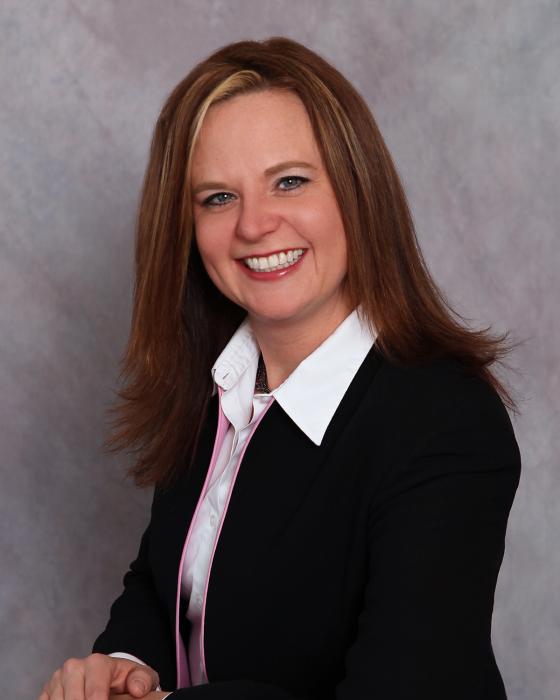 A technology showing promise across a variety of applications, Blockchain has just about every industry buzzing. While this game-changing technology gains momentum as "the next big thing" for supply chain efficiency, data security and a host of other benefits, one important factor seems to be missing from the conversation: the topic of systems interoperability. 
Now is the time for industry trading partners to tackle interoperability as a potential weak link and create a strong foundation for blockchain. Forward-thinking companies cannot build a successful program based on systems that manage data in silos and still rely on manual processes. Thus, we are at an important turning point similar to the early days of the UPC. Just as standards created a common language to help speed along point-of-purchase data and move product through the supply chain, standards can once again provide structure, automation, and uniformity to data and enable a blockchain world. 
As blockchain continues to be explored through pilot programs and enterprise software development over the next three to five years, we'll learn more about the optimal way to deploy it. Implementing blockchain isn't a simple flip of a switch; innovative companies are taking the time to develop a suitable, open ecosystem in which it can scale effectively and successfully. 
Here are three reasons why trading partner collaboration based on standards will help blockchain advance:   
1. Data Sharing Structure. Since the launch of the smartphone, consumers have become empowered through technology to question everything about their products: Where was this made? … What was the environmental impact? … Can I pronounce the ingredients? Consumers want answers, and they reward the companies that make the information available. Label Insight recently found that 94% of consumers will be more loyal to a brand that offers complete product transparency.
Blockchain has been identified as a key enabler of secure, exact product provenance to enhance such transparency. Data sharing will be important to achieve this. While data sharing across company lines has been discussed for years in retail, blockchain has created a renewed sense of urgency. By breaking down organizational silos now, blockchain can scale efficiently and profitably. 
Leveraging the foundation of GS1 Standards, a blockchain can record event, transactional and master product data. An existing standard called EPCIS (Electronic Product Code Information Services) that is currently used across multiple industries has been proven to complement blockchain implementations by providing a foundational framework for exchanging important data about events as they occur. In retail, EPCIS and blockchain can record each piece of event data associated with a product with a high degree of accuracy. 
These features are also what make blockchain beneficial to an IoT-enabled landscape. EPCIS and blockchain can support IoT by more efficiently transmitting data, leading to more personalized selling, upselling, cross-selling, automated replenishment and other highly consumer-centric strategies. 
2. Solution Choice. For those who may have read about the technology's massive disruption in the financial industry, it's important to distinguish between that type of blockchain (which is mainly associated with crypto-currencies) and the type used in the supply chain, where terms like "mining" and "tokens" don't really apply.  
On a public blockchain, mining refers to a system that rewards a token of some sort to participants who validate transactions through a complicated consensus algorithm. This means that all parties involved in the distributed ledger have the ability to validate information anonymously. If enough parties agree that the information is valid, the information is then allowed to be exchanged. 
Enterprise blockchain solutions do not operate on this anonymous structure. However, since public blockchains have been in operation for several years, technology providers including IBM, Microsoft, SAP and several industry-specific startups are learning from them. They have noted that supply chain applications require faster, more secure and manageable spaces for enterprise use. 
A focus on interoperability at this stage in blockchain's development is crucial to enable solution choice, since it's highly unlikely that all retail partners will choose the same technology provider. Standards have demonstrated their value for decades to align trading partners and make innovation possible. They're the key to uniformly link people, places, and things and make data readily available for differentiated enterprise blockchain solutions. 
3. Leveraging Existing Investments. In a recent IBM survey, retail executives from 203 organizations said they expect their blockchain investments to drive such benefits as the ability to pursue new markets, gain time and cost savings, and reduce risk. Eighteen percent of respondents said they already were investing and 7% said they expected to have a blockchain solution at scale in 2018. 
While many believe that blockchain is overhyped, research like this shows that we can't deny the strong interest in using blockchain to create a bigger, better, faster supply chain. To start off in the right direction, executives can leverage their existing investments in standards. For example, many supply chain challenges exist because of poor data quality. Without focusing on cleaning up data and making sure it can align with all supply chain participants, all blockchain will do is expedite the movement of data errors and add unnecessary costs. 
Ultimately, now is the time to stay educated on blockchain's rapid development and put in the necessary work on interoperability as a predecessor to blockchain's ubiquity. By creating a standards-based framework, blockchain can have the best chance of living up to its hype. 
About the Author
Melanie Nuce, senior vice president of corporate development for GS1 US, has more than 20 years of experience in retail technology. She oversees a team that investigates new technologies, partnerships and investment opportunities to increase the relevance and reach of GS1 standards in e-commerce, mobile, social media and supply chain business processes.