Who's Who in Information Technology
Get great content like this right in your inbox.
Subscribe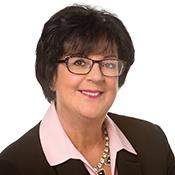 CGT continues its "Who's Who" series of editorial features focusing on the people behind the systems and processes that make consumer goods businesses run efficiently. This month, we recognize the people behind the technologies that drive business success. 
_________________________
AVON PRODUCTS

Sue Liddie

Group Vice President, CIO

At Avon, Liddie's responsibilities extend beyond internal operations to encompass managing the needs of the direct-sales company's six million field reps. She was named CIO in 2014 after joining Avon in 2010.
_________________________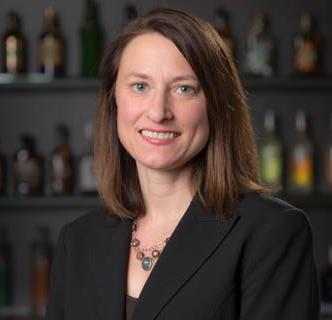 BEAM SUNTORY
Allison Radecki
CIO
Radecki has been helping the spirits maker unite all IT resources into one high-performing, interdependent global team. That's one reason she was named a 2017 Visionary by CGT.
_________________________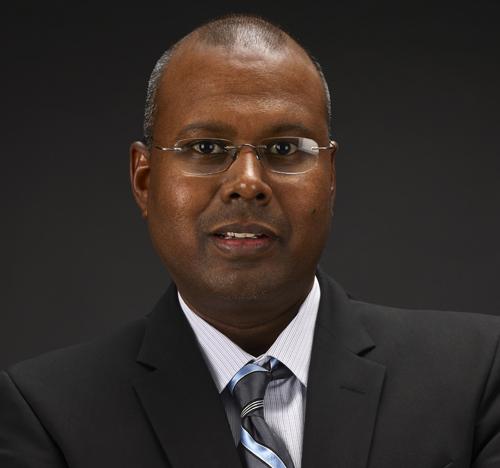 CALLAWAY GOLF
Sai Koorapati
Vice President, Global IT

Koorapati was named CGT's 2016 "CIO of the Year" as he helped the sporting goods company move its sales, operations and finance groups to predictive, real-time analytics reporting and consolidate the design-to-manufacturing system portfolio to one global PLM application.
_________________________
CAMPBELL SOUP CO.
Paul Amorello

VP, IT Global Business Services
_________________________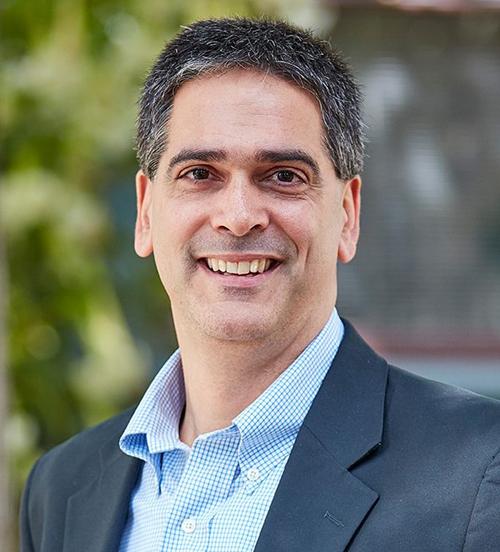 CLOROX CO.

Manjit Singh
Senior Vice President, CIO
A CGT Visionary back in 2008 while CIO of Chiquita Brands International, Singh has been directing the technology initiatives at Clorox since 2014. He has also been recognized by InformationWeek and ComputerWorld.
Kate Grasman
Director, IT Business Operations
_________________________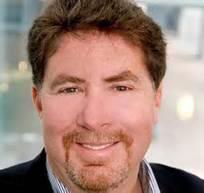 COCA-COLA CO.
Alan Boehme
Global Chief Technology Officer, Chief Innovation Officer & Head of Enterprise Architecture
Boehme led Coca-Cola's rollout of "The Bridge," a commercialization program for relevant start-up technology companies. He's also been helping Coke move to the cloud globally.
Clare Brown

Director, IT Global Marketing Technology
_________________________
COLGATE-PALMOLIVE
Claudia Berrara

Director, Global IT
_________________________
COTY INC.
Zvonko Nicolich
Director, IT
_________________________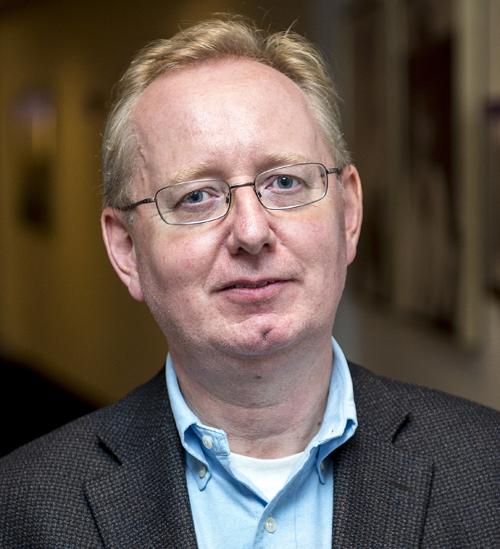 CONAIR CORP.
Jon Harding
Global Chief Information Officer
During the 13 years that Jon Harding has served as Global CIO at Conair Corp., the company has doubled in size and expanded its operations to nearly 40 countries worldwide.
Before joining the personal/home care appliance manufacturer, Harding spent 17 years at packaged goods giant Kellogg Co. in a succession of positions with increasing responsibility and scope. His tenure began within Kellogg's UK, then moved to a pan-European role before Harding was sent "across the pond" in 2001 to lead IT at the newly acquired Keebler business in Chicago.
In his time at Conair, Harding has guided the rollout of a centralized ERP platform that replaced 25 disparate legacy systems, the integration of the global businesses into a single IT network, the assimilation of eight acquired businesses and the launch of nine new ones.
The most significant challenge he currently faces is "figuring out which of the many emerging technologies are implementable in our organization to continue to drive our digital transformation."
Consumers will expect a much more 'curated' experience ... and brands will have to deliver.
That aforementioned digital transformation of the consumer goods marketplace is providing "a number of opportunities to more closely engage with the consumers of our various brands and product categories through omnichannel consumer interaction" via call centers, email, live chat, social media listening and other tools, he explains. "Another key aspect of the transformation is direct-to-consumer e-commerce in conjunction with our retail partners."
To address that last point, Harding has been working with Conair's various marketing teams to "roll out a standard e-commerce platform in multiple countries."
Over the course of the next five years, "there will be more and more ways for brands and manufacturers to engage directly with consumers, and to receive and act on increasingly more real-time feedback," Harding predicts. "Consumers will expect a much more 'curated' experience encompassing all aspects of product interaction — and brands will have to deliver in order to succeed."
_________________________
DEAN FOODS
Vicki Watson

Director, IT Business Operations
_________________________
DIAGEO
Kirsty Dyson

Vice President, IT Commercial & Marketing
_________________________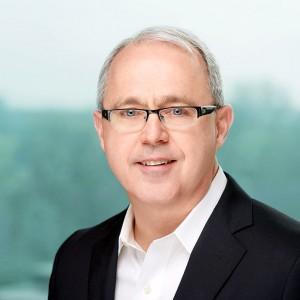 EDGEWELL PERSONAL CARE
Tony Bender

CIO & Vice President, Global Business Services
A long-time member of CGT's Executive Advisory Council and Editorial Advisory Board, Bender "has been instrumental in launching and directing numerous strategic initiatives to establish a culture of innovation," according to his official Edgewell bio.
_________________________
ESTEE LAUDER ENTERPRISES
Grant Robinson

Director, Global IT Procurement
_________________________
FERGUSON ENTERPRISES
Kevin Barnes

Senior Vice President, CIO
_________________________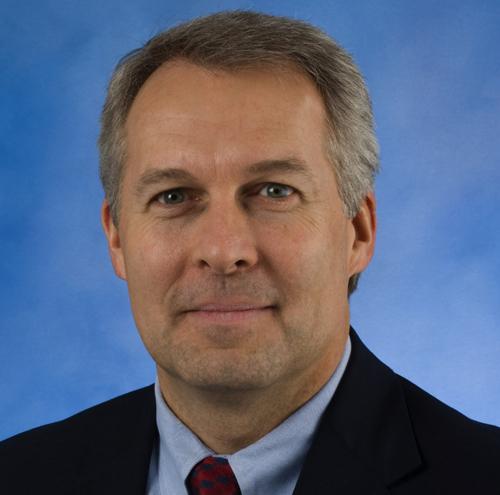 GENERAL MILLS

Michael Martiny

Chief Information Officer and Vice President, Global Business Solutions
Who do you need to enable a 150-year-old food manufacturer to embrace change while maintaining fiscal fitness? A 2017 CGT Visionary like Martiny.
_________________________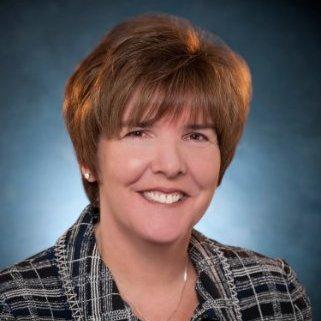 GLAXOSMITHKLINE
Karenann Terrell
Chief Digital & Technology Officer
When she came on board at GlaxoSmithKline this summer, Terrell was given a "company-wide remit to transform how new technologies are used to improve performance," according to GSK's official release.
The new role puts Terrell in charge of developing the company's digital, data and analytics strategy, working with "a wide range of partners from inside and outside the healthcare sector to bring new technologies to GSK [and] improving how we interact with ... customers and consumers," the release stated.
Before joining GSK, Terrell served as CIO of Walmart for roughly five years, leading a team of more than 5,000 through all technology activity for retail, infrastructure, back o ce and cyber-security. Among her unique initiatives was development of the "Walmart CIO Council," a consortium of tech leaders from the retailer's vendor partners who convened regularly to examine mutually beneficial ways to drive business growth by better serving shoppers.
The new role puts Terrell in charge of developing the company's digital, data and analytics strategy.
Pre-Walmart, Terrell spent me as CIO of both medical manufacturer Baxter International and automaker DaimlerChrysler, where she had total tech responsibility for the Chrysler Group and Mercedes-Benz North America. She started her career in the automotive industry with a stint at General Motors.
A strong proponent of women in STEM (Science, Technology, Engineering & Math), Terrell is on the board of trustees for the New York Hall of Science, a hands-on science and technology center.
Industry accolades over the years have included recognition as "CIO of the Year" from the National Association of Software & Services, as a member of Fortune's Executive Fantasy League "Dream Team" starting lineup, and as one of the "100 Most Influential Women in the Automotive Business" by Automotive News. In 2016, she won the prestigious Fisher-Hopper Prize for Lifetime Achievement in CIO Leadership. That award is presented annually by the Fisher CIO Leadership Program at the Haas School of Business, University of California, Berkeley.
_________________________
HANESBRANDS INC.
David Morrow

Director, IT
Vivian Nunn

Director, IT-Organizational Change Management
_________________________
HASBRO, INC.
James Cloherty

VP, Global IT Development
Don Sanders

Director, IT Platform Development
_________________________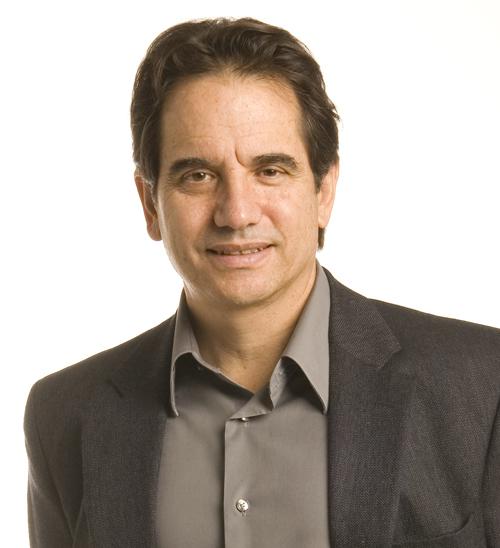 HERSHEY CO.

Carlos Amesquita
CIO
Efforts to modernize Hershey's existing systems to deliver real-time insights through an adaptable, simplified and cost-effective platform led to Amesquita being named a finalist in last year's "CIO of the Year" competition.
Paul Chemenoor

Director of Global IS Strategy
_________________________
J.M. SMUCKER CO.
John Russell

Director, IS Infrastructure & Operations
Michelle Kasson

Director, Information Services
_________________________
JOHNSON & JOHNSON
Kevin Puppe
Senior Director, IT
Puppe and his team have helped J&J deploy improved capabilities in advanced analytics and insights, trade promotion optimization, shopper/category management and unified communication/collaboration, leading to a 2016 nod among CGT's "Visionaries."
Derrick De Leon

Director, IT & Data Management
Anthony Milinowicz

Director, IT Innovation Center
_________________________
KELLOGG CO.
Brian Rice

Senior Vice President, CIO and Global Business Services
Lanny Timan
Director, IT Strategy
_________________________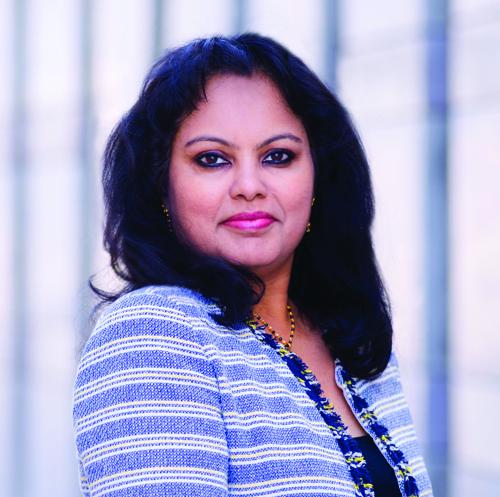 KIMBERLY-CLARK
Suja Chandrasekaran
CIO
Chandrasekaren was transitioning from one key role in the consumer goods marketplace — Global Chief Technology Officer and Chief Data Officer at Walmart — to another when CGT put her on the cover of the 2016 "Visionaries" issue.
Dave Williamson

Director, IT Project Delivery
_________________________
LAND O'LAKES
Michael Macrie
CIO
Stacie Urban
IT Director
_________________________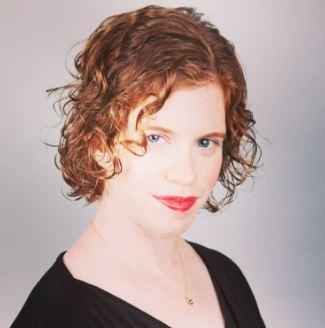 L'OREAL AMERICAS
Mary Pauline Murphy
AVP IT–Process Leader: Americas Sales B2B Applications

Murphy manages the sales business to business project portfolio, which includes the areas of sales planning, productivity, execution and ordering. "I am fortunate to work with a smart and dedicated team that's committed to excellence in providing the best and newest selling capabilities and technologies to the business."
_________________________
MADISON REED
David King
Chief Technology Officer
King's work instilling a data-driven culture at this new-age hair-color company earned him a spot on CGT's "Visionaries" list this year. Recent endeavors include evaluating machine learning solutions.
_________________________
MCCORMICK & CO.
Stephan Waechter
Director, IT Strategy
_________________________
MONDELEZ INTERNATIONAL
Joher Akolawala

CIO & Senior Vice President, Cost Leadership
_________________________
NEWELL BRANDS
Dan Gustafson

Senior Vice President, Information Technology-CIO
Troy Bohanon
Vice President, IT Architecture
_________________________
NESTLE
Terence Stacey
Group CIO and GLOBE Director
Anand Radhakrishnan

Director, Global IT Enterprise Computing, Nestlé USA
Pamela Anderson
Director, IT E-Business
_________________________
NIKE, INC.
Julia Read-Labelle

Global Planning Information Innovation Director
_________________________
PEPSICO
Nancy Bittner

CFO, Business Information Solutions
_________________________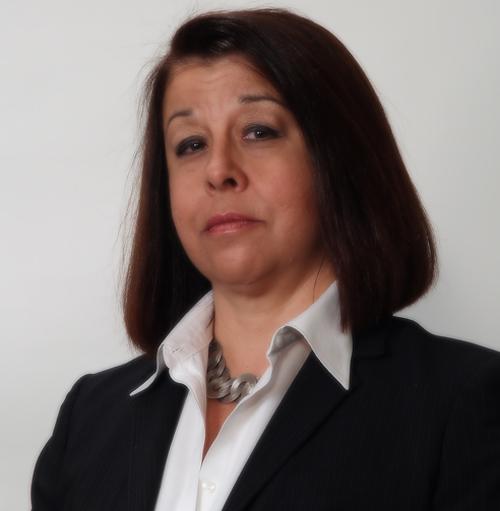 PERRY ELLIS INTERNATIONAL
Filiz Yavuz
Senior Vice President, Business Process Engineering
The 14-year Perry Ellis vet is helping the apparel maker turn the "very complex concepts" of new technologies such as machine learning, data mining and predictive analytics into "a very simple platform where decisions can be made easily and data can be shared easily," as she once told CGT.
_________________________
PPG INDUSTRIES
Jim Johnston
Director, Global IT Business & Enterprise Architecture
_________________________
PROCTER & GAMBLE
Marie DiGiorgio
Director, IT Global Business Services
_________________________
RALPH LAUREN
Rohan Mittal
Senior Director, Technolog
Fay Widdowson
Director, IT Procurement
_________________________
SHISEIDO AMERICAS
Gary Gallant
SVP, Information Technology
_________________________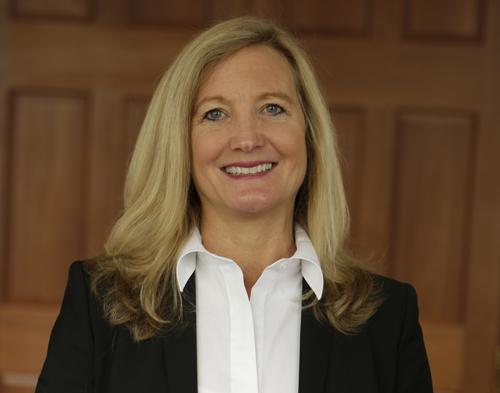 SMITHFIELD FOODS
Julia Anderson
Chief Information Officer
Aligning Smithfield's business and technology investments into a process with governance, communication and change leadership earned Anderson a CGT "Visionaries" nod last June.
_________________________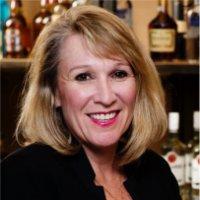 SOUTHERN GLAZER'S WINE & SPIRITS
Ann Dozier
Senior Vice President, CIO
Dozier took the CIO reins at Southern in early 2015 after two years heading up IT at the wine and spirits distributor. Her consumer goods background also includes stints at Dean Foods and Coca-Cola.
_________________________
STANLEY BLACK & DECKER
Ricardo Cabrera
Director, IT Business Analytics & Reporting
_________________________
TYSON FOODS
Scott Spradley
Chief Technology Officer
Steve Miranda
Director, Information Systems
_________________________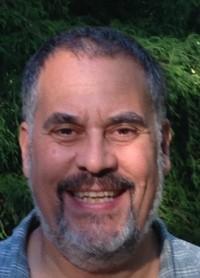 UNILEVER
Roch Boucher
Global IT Innovation Director
Boucher's more than 30 years at Unilever has spanned engineering, manufacturing, supply chain management and information technology. His focus over the last six years has been implementing global solutions in support of customer development and effective trade spending.
_________________________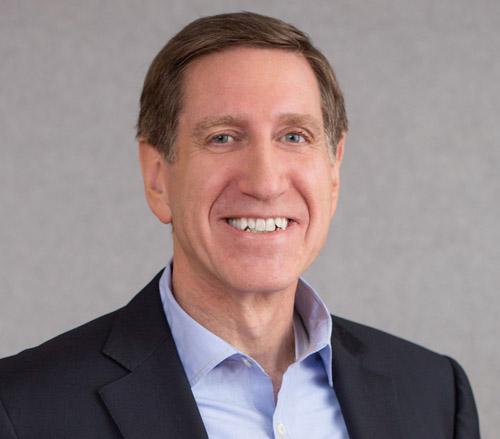 VF CORP.
Martin Schneider
Vice President, CIO
Among the finalists for CGT's 2016 "CIO of the Year" award, Schneider will retire at the end of 2017 after 11 years leading the apparel maker's global business technology organization.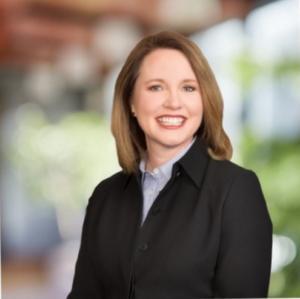 Sandra Harris
Vice President, Global Business Technology
The eight-year company veteran will be stepping into Schneider's shoes at the end of the year. Corporate CFO Scott Roe praised her "excellent balance of technology, finance and business acumen."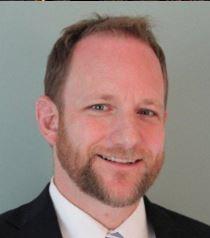 Lee Solomon
Senior Director, Global Business Technology Strategy & Planning
Solomon is responsible for articulating technology's role in enabling the corporate strategy as well as overseeing portfolio management and IT strategic planning for the company, a $12 billion apparel and footwear powerhouse.
_________________________
WHIRLPOOL CORP.
Daniel Derooij
Director, EMEA IT
Download a full pdf version of "Who's Who in IT" below.