New Salsify Platform Aims to Grow Sales on Amazon, Walmart
Get great content like this right in your inbox.
Subscribe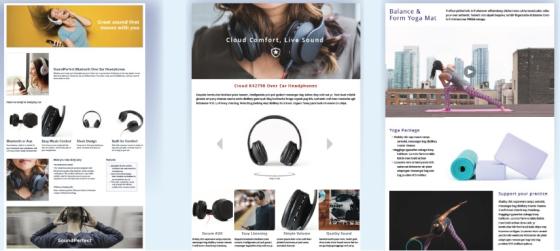 Salsify has introduced a new PXM platform designed to power the creation and syndication of rich product content across the Amazon and Walmart e-commerce landscapes.
The PXM platform offers enhanced product content features, enabling brand manufacturers to add immersive product content such as "below the fold" across all SKUs on the two online sales networks.
"With leading online retailers reporting that enhanced content can increase conversions up to 36%, brands that are not fully leveraging their below-the-fold real estate are missing significant opportunities to make their products stand out and grow sales across their product catalog," said Rob Gonzalez, co-founder and vice president of business development at Salsify. "Our PXM scales enhanced content creation and syndication in bulk to all SKUs on Amazon and Walmart, empowering brands to deliver a compelling shopper experience, build brand loyalty, and earn market share."
Enhanced product content — or rich media — can be difficult for brands to execute because it requires working with costly specialty vendors and manual page update, one SKU at a time, across multiple locations. This process often creates a poor experience and slower time to market. Salsify's enhanced content editor will enable users to create layouts for hundreds of SKUs in bulk. With multiple enhanced content templates, each is mobile-friendly and meets requirements for Amazon and Walmart. Its bulk creation capability generates content for relevant SKUs.
The platform can also automate the placement and updating of content on Amazon, offering integrated content delivery with PIM, product content syndication and e-commerce insights. Salsify customers including Mars, Fruit of the Loom, Officemate, Hamilton Beach and Samsonite are syndicating content to Walmart for thousands of SKUs.