Mars Petcare to Fund More Industry Startups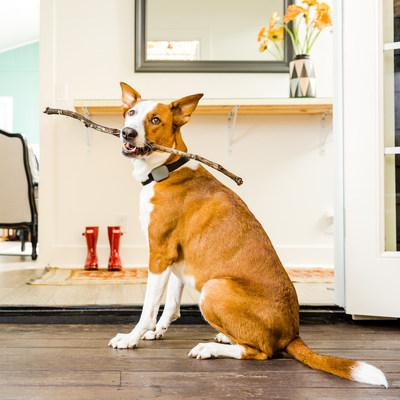 Mars Petcare has launched two new programs to provide funding and know-how for innovators, entrepreneurs and startup companies in the $100 billion pet care industry.
The first, Leap Venture Studio, is a partnership involving Michelson Found Animals and R/GA. Focusing on the future of pet care, it fosters early-stage startups by providing mentorship from industry executives and leaders in science, veterinary health and pet advocacy, access to world class partners and the opportunity to secure funding from Mars, Michaelson and the broader venture capital community.
The second, Companion Fund, is a $100 million venture capital fund involving a partnership with Digitalis Ventures. Focusing on both early and growth stage startups, Companion's goal is to connect pet care founders to business development opportunities to accelerate growth trajectory while contributing to the future of the industry. The fund will focus primarily on opportunities in digital health, diagnostics, nutrition and services.
"Our ambition is to become a partner of choice for everyone willing to change the rules in pet care," said Leonid Sudakov, president of Connected Solutions, the global ventures, consumer technology, data and analytics division of Mars Petcare. "Mars Petcare's unique global scale and network of connected businesses will support founders in taking ideas from whiteboard to pets and their owners' homes."
Mars Petcare's two new programs join other recent initiatives that expand the company's pet care offerings well beyond food into services, research and technology.
Last December, Austin, TX-based Mars Petcare acquired Finnish animal molecular diagnostics company Genoscoper Laboratories. Mars' own genetic testing unit, Wisdom Health (formerly Mars Veterinary) started collaborating with Genoscoper in 2015 to discover new health markers for companion animals. Launched in 2005, Wisdom Health has researched and developed state-of-the-art genetic tests for purebred, designer and mixed-breed dogs.
In 2016, Mars acquired Whistle in a $117 million deal. Whistle makes GPS-based location and activity trackers for pets. Mars is credited with transforming Whistle into a category leader.
In announcing the launch of Lead Venture Studio and Companion Fund, Sudakov pointed to the strong track records of Mars Petcare's other non-food initiatives. "Mars is leveraging our own success stories, Whistle and Wisdom Health, to identify and support the next wave of industry disruptors," he said.