L'Oreal Adds Another "D.O.S.E" of Product Customization
Get great content like this right in your inbox.
Subscribe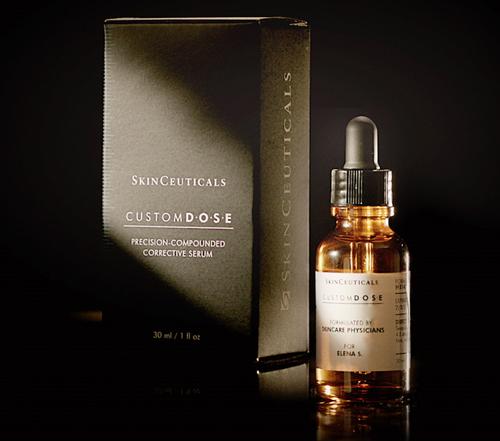 L'Oreal is addressing consumers' ever-diversifying needs with CUSTOM D.O.S.E., a new skincare service that lets the cosmetics maker produce tailor-made, corrective serums that address skincare flaws.
D.O.S.E. was developed by L'Oreal's Technology Incubator in partnership with L'Oreal's Skinceuticals, which specializes in advanced skincare. The serum's active ingredients address issues like wrinkles, fine lines and discoloration. Using scanning technology and more than 2,000 algorithms, L'Oreal can create dozens of formulations. More than 250 unique skin types were considered when researching and selecting the active ingredients.
Acting like a mini skincare "laboratory," D.O.S.E.'s production-quality compounder operates at 1,200 rotations per minute to precisely mix ingredients, drop by drop. Historically, these active ingredients could not be mixed outside a factory.
"We're poised to leverage technology to respond to the rising wave of consumer demand for personalized products and services," said Guive Balooch, global vice president of Technology Incubator. "D.O.S.E acts like a mini-skincare laboratory, combining lab grade formulation and factory grade manufacturing into a machine that sits on the counter."
The D.O.S.E experience starts with a skincare professional, who assesses which active ingredients are most appropriate for an individual. Information is entered on a tablet and transferred to the D.O.S.E machine, which mixes and dispenses the customized serum. A custom label is printed, which includes an expiration date and bar code for reordering.
D.O.S.E. is not L'Oreal's first foray into customization. Lancome's "Le Teint Particulier" is a custom-blended foundation experience. Using a colorometer, consumer data is processed through an algorithm that measures skin tones among 8,000 different shades. The customer then chooses from three coverage levels — sheer, medium and full — and three moisture levels that yield 72,000 possibilities.
There's also the Style My Hair app, a real-time 3D hair color "try-on" service developed in conjunction with augmented reality expert Modface. A live video identifies users' unique hair and facial features and suggests several hair colors to try on virtually.
D.O.S.E. will be available this summer in select U.S. physicians' offices.
L'Oreal's personalized beauty services could have strong appeal to the aging population and the growing ethnic consumer base, whose skin and hair come in myriad tones and textures. Ethnic shoppers also over-index in beauty products.