Loop's U.S. Launch Boasts Kroger, Walgreens Partnerships
Get great content like this right in your inbox.
Subscribe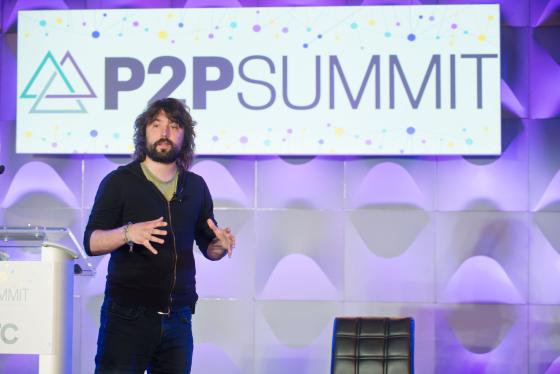 Loop's circular shopping system launched May 21 in the U.S. with a pilot program in the Mid-Atlantic region of New York, New Jersey, Pennsylvania, Maryland and Washington, D.C.
Grocery giant Kroger and drugstore chain Walgreens are the founding retailers of the program in the U.S.
First announced at the World Economic Forum in January, Loop enables consumers to responsibly consume a variety of commonly used products from leading consumer brands in customized, brand-specific durable packaging that is delivered in a specially designed reusable shipping tote. When finished with the product, the packaging is collected, cleaned, refilled and reused – creating a revolutionary circular shopping system.
"Loop was designed from the ground up to reinvent the way we consume by leveraging the sustainable, circular milkman model of yesterday with the convenience of e-commerce," Tom Szaky, founder and chief executive officer of Loop and TerraCycle, said in a news release. He was a keynote presenter earlier this month at the Path to Purchase Summit in Ft. Lauderdale, Florida.
"TerraCycle came together with dozens of major consumer product companies, from Procter & Gamble to Nestle to Unilever, the World Economic Forum Future of Consumption Platform, logistics and transportation company UPS and leading retailers Kroger and Walgreens to create a simple and convenient way to enjoy a wide range of products, customized in brand-specific durable and reusable packaging."
"Kroger's commitment to embrace innovation on our path to 'Zero Hunger | Zero Waste' aligns perfectly with Loop's mission to create a convenient circular packaging solution for consumers," Jessica Adelman, Kroger's group vice president of corporate affairs, said in the release. "We believe in giving our customers sustainable packaging choices they can feel good about. As the exclusive grocery retail partner for Loop in the United States, Kroger is taking another big step toward a world with zero waste."
"Walgreens is excited about this opportunity to help consumers purchase sustainably packaged products and contribute to a healthier planet," Lauren Brindley, Walgreens group vice president of beauty and personal care, said in the release. "Innovative collaborations with partners like Loop are critical to solving the complex issue of reducing single-use plastics. Our customers look to us to innovate so that together we can reduce waste and increase re-use."
How Loop works: Consumers will go to www.loopstore.com, www.thekrogerco.com/loop or www.walgreens.com/loop to place an order. They will receive their durable products in Loop's exclusively designed shipping tote. After use, consumers place the empty containers into their Loop totes and go online to schedule a pickup from their home. Loop will clean the packaging with cutting-edge technology so that each product may be safely reused and will promptly replenish products as needed to the consumer. To learn more, visit www.loopstore.com.