Kroger Using Data, Technology to 'Restock' for the Future
Get great content like this right in your inbox.
Subscribe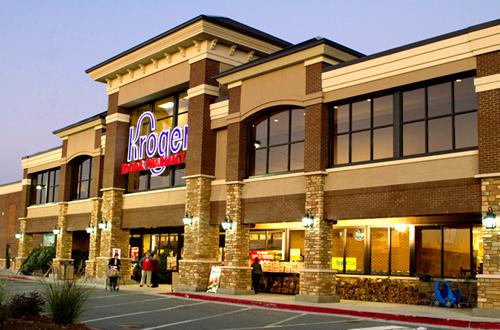 Kroger has unveiled an ambitious plan to maintain its status as a leading U.S. grocer by using its industry-leading shopper insights capability and a variety of other technologies to reposition itself for the modern marketplace.
"We understand that today's marketplace is shifting rapidly," Kroger chief executive officer Rodney McMullen said in a release announcing the moves. "Kroger's success has always depended on our ability to proactively address changes by focusing relentlessly on our customers. We have the scale, the data, physical assets and human connection to win."
Industry analysts who've watched Kroger take surprisingly slow steps toward e-commerce and omnichannel retailing over the last decade might disagree with that assessment. But the company's new "Restock Kroger" initiative, announced last week during its annual investor conference, seeks to rectify that tardiness in a big way.
"Combining our food expertise and data analytics uniquely positions Kroger to create new and highly relevant customer experiences, delivered both digitally and in stores," said McMullen. "Restock Kroger builds on our strengths and strategically repositions [the company] to accelerate our customer-centered efforts."
The plan, which Kroger said will be "fueled by capital investments, cost savings and free cash flow," has four key courses of action:
1. Redefine the Food and Grocery Customer Experience: Kroger will "accelerate" digital and ecommerce activity, "applying its customer data and personalization expertise through (in-house agency) 84.51 to even more aspects of the business, and building on the outstanding growth of the private label portfolio.
Data & Personalization

: Using shopper data to "create different experiences for customers." Kroger already delivers more than 3 billion personalized recommendations annually.

Digital

: Content goals involve providing not only functional information but also "inspiration and personalized discovery" via recipes and product-related content.

Space Optimization

: Kroger will "leverage customer science to make space-planning decisions to disrupt shelf, optimize assortment and improve in-stocks."

Private Label

: Kroger will "continue investing to grow its most popular brands." Sales of own brand products jumped 37% to $20.5 billion from 2011 to 2017.

Smart Pricing

: The company will continue an investment to which it's devoted than $4 billion since 2001 "to avoid losing customers because of price." The company has invested more.
2. Expand Partnerships to Create Customer Value: The company will devote more capital spending to technology and infrastructure upgrades, in part to "create alternative revenue streams."
Among the planned initiatives are:
A redesign of the front-ends of stores to better accommodate

self-checkout, expanding the "Scan, Bag, Go" pilot currently in 20 locations to 400 in 2018.

Expansion of its IoT sensor, video analytics and machine learning networks, with complementary innovation through robotics and artificial intelligence to transform the customer experience.

Development of alternative revenue streams

, including a more formally commercialized media and advertising program for product vendors. (See below.)
The other two key pillars in the plan are a "Kroger purpose through social impact" push to end hunger in its store communities by eliminating waste by 2025, and a bid to effectively manage the $9 billion in capital investments it will spend over the next three years and the expected $400 million in incremental operating margin and $4 billion in additional free cash flow it expects to generate.
Goodbye, Convenience
Concurrently with the plan unveiling, Kroger said that it will "explore strategic alternatives" for its $1.4 billion convenience store business, including a potential sale. The review does not include supermarket fuel centers or the Turkey Hill Dairy packaged goods business. Goldman Sachs & Co. is handling.
"Our convenience stores are strong, successful and growing with the potential to grow even more," said Kroger chief financial officer J. Michael Schlotman. "We want to look at all options to ensure this part of the business is meeting its full potential."
The business spans 784 convenience stores across 18 states operating under five banners: Turkey Hill Minit Markets, Loaf 'N Jug, KwikShop, Tom Thumb and QuickStop.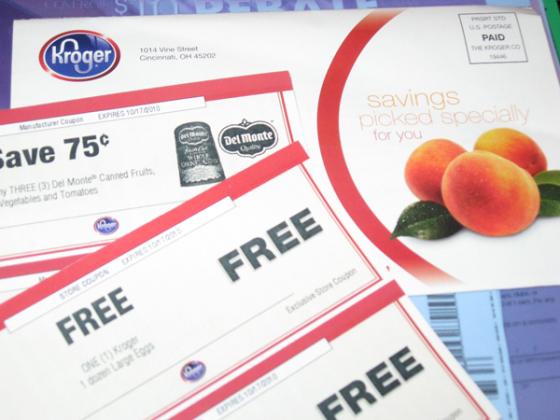 Marketing Gets More Precise
Meanwhile, Kroger's in-house analytics and marketing firm, 84.51, unveiled Kroger Precision Marketing, a "cross-channel media solution" that will seek to amplify the retailer's personalized communication programs.
The program will leverage purchase data from Kroger's 60 million shopper households (across 2,800 stores and 35 states) to create and executive "holistic campaigns across an expanded digital ecosystem," the company said in a release.
Media opportunities for product manufacturers include on-site advertising on kroger.com, co-branded digital media across the internet, and the MyMagazine Sharing Network, "an exclusive word-of-mouth platform that reaches Kroger's most loyal customers with new products to better understand customer opinions and acquire user generated content."
The back-end of the Kroger Precision Marketing system delivers "dynamic, closed-loop analysis" that will let participating CPGs evaluate household-level program impact by aligning ad exposure data with sales results. The platform has been piloted with several brands over the last 18 months, the company said.
"This platform fuels two parts of the Restock Kroger Plan: Redefine the Food and Grocery Customer Experience and Expand Partnerships to Create Customer Value," said 84.51 ceo Stuart Aitken. "Enhancing personalization and creating alternative revenue streams, as we will through this platform, are focus areas.