JDA Helps BJ's Optimize Its Supply Chain
Get great content like this right in your inbox.
Subscribe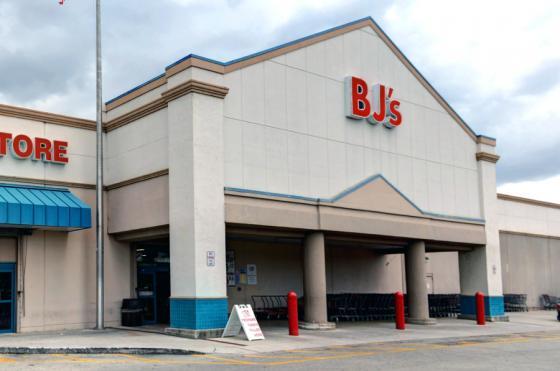 BJ's Wholesale Club has its eyes on supply chain optimization, and is looking to JDA Software Inc. for help.
The warehouse retailer is in line with trends signaling that disruption in supply chain is on the rise in 2019 as retailers scramble to keep up with rapidly changing consumer demand.
Last month, supply chain software provider JDA announced an expanded, multifaceted partnership with BJ's to further support its supply chain strategy and member experience. After BJ's went public again last June, the company's prospectus noted that its ability to purchase ample amounts of product at competitive prices affects its net sales and gross profit, stating "While we believe our vendors have adequate capacity to meet our current and anticipated demand, our level of net sales could be adversely affected in the event of constraints in our supply chain, including our inability to procure and stock sufficient quantities of some merchandise in a manner that is able to match market demand from our customers, leading to lost sales."
As part of the first phase of the wholesale club's supply chain transformation, JDA worked with BJ's to deploy an upgrade of its enterprise planning solution across its clubs, according to the Dec. 12 media release from JDA outlining its expanded role.
JDA deployed enterprise planning in conjunction with its strategic and education services for BJ's earlier last year. According to the same release, "the solutions enabled a smooth and quick upgrade while providing assessments and recommendations for BJ's business transformation strategy." JDA partner Tata Consultancy Services additionally assisted with technical aspects of the execution.
According to the company's website, enterprise planning leverages consumer demand to generate sales and inventory goals aimed to "maximize profitability, optimize inventory and minimize financial risk across every channel and key product area."
In future phases, JDA will implement a broad intelligent fulfillment footprint to help resolve inventory planning, replenishment and order fulfillment obstacles. It includes demand planning, fulfillment forecasting, order optimization and demand classification.
JDA said it will also help BJ's leverage end-to-end services including consulting, education and implementation. JDA's website says its "end-to-end retail and supply chain planning and execution technology is designed to address the complexities of today's global, consumer-driven marketplace," and can help companies reduce costs, increase profitability and improve collaboration, from planning to delivery.
BJ's has taken advantage of JDA's services, including enterprise planning, advanced store replenishment and transportation management, for more than 10 years.
"The supply chain has never been more of a critical asset and competitive advantage for companies as they reinvent their strategies. We look forward to supporting BJ's on its multiyear transformation as a hallmark retailer that exemplifies a truly strategic vision towards its next stage of retail growth," said Terry Turner, president, North American retail, JDA in the aforementioned release.
Path to Purchase Institute members have access to more than 1,000 images and 100 articles of marketing and merchandising activity at BJ's, along with a full Retailer Profile outlining the chain's operations and strategies.