Gloria Jean"s Perks Up Demand Visibility
Get great content like this right in your inbox.
Subscribe
Serving seven million coffees per month in Australia alone,
Gloria Jean's Coffees
is known for its friendly baristas and high-quality coffee. With more than 900 outlets in 36 countries, the coffee retailer struggled to manage its expanding global supply chain with a spreadsheet-based planning process. The company's main business problems of managing long lead times, product seasonality and new product introductions were becoming risks that the franchise organization did not want to endure.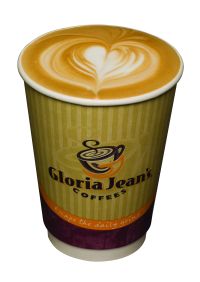 Gloria Jean's Coffees selected
Demand Solutions
to assist with demand planning and inventory management. In three months, the company implemented the software and received a return on investment from the reductions in inventory achieved.With more than 600 items in its inventory, 120- to 140-day lead times were threatening to limit the company's growth. With the help of Demand Solutions, Gloria Jean's Coffees has added international suppliers and implemented several global warehouses.
"Demand Solutions has reduced our estimated inventory by 60 percent in Europe," says Supply Planning Manager Helen Wheeler. "More importantly, we have reduced our order lead times from three months down to 10 to 20 days. We have seen an increase in new outlet agreements, sales and profits."
Seasonal Joe
Seasonality for the coffee industry is fairly consistent; the colder the temperature, the more coffee people buy, and the same is true for warm weather and cold concoctions. Though the trends were predictable, Gloria Jean's Coffees was not able to efficiently manage them while planning with spreadsheets. Demand Solutions Forecast Management automates the procedure and tracks that summertime in Australia is actually wintertime in Europe and optimizes inventory across the hot and cold drink ranges accordingly.The solution also manages the supply needed to maintain high customer service levels. When Forecast Management detects a seasonal trend, it sends a signal to the inventory management software Requirements Planning to replenish inventory.
Additions to the Inventory Menu
Since 1995, Gloria Jean's Coffees has been innovating new coffee blends for its menu. To set each new item up for success, the company needed a unified strategy to coordinate marketing efforts with inventory availability.With Forecast Management's Curves functionality, Gloria Jean's Coffees can objectively forecast new products by replicating the demand pattern from a similar product's introduction. By applying the new item's actual sales to the Curve, the company can achieve inventory optimization and align the item's supply chain journey with the marketing promotion calendar.
"When we introduce a new product, we are actually able to tell franchise partners when the new item or packaging will arrive in the warehouses," says Supply Chain Manager Malcolm Bible. "Demand Solutions has increased our communication and information sharing, allowing our Master Franchise Partners and overall company to grow and prosper."
Heating Up the Global Coffee Market
In Australia, no other international or local competitor has been able to break Gloria Jean's Coffees leadership in the country's sophisticated coffee market. "Supply chain visibility has become our company's competitive advantage," says Bible. "Not only has the supply and demand planning software saved us working capital by reducing our lead times and increasing our planning accuracy for product seasonality and new product launches, it has given us the necessary framework to rapidly expand our franchise business globally."