Blacksmith Applications Acquires T-Pro Solutions
Get great content like this right in your inbox.
Subscribe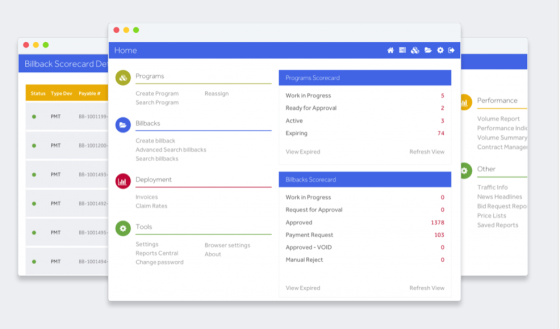 Trade promotion management specialist Blacksmith Applications has acquired rival T-Pro Solutions, a leader in the trade promotion optimization space for consumer packaged goods manufacturers of all sizes and categories. 
T-Pro's TPO application empowers customers to make more informed, more profitable decisions related to in-store marketing investments. Its predictive and prescriptive analytics have resulted in incremental ROI lifts for many customers. 
The combined company will manage more than $10 billion in annual promotional spend and provide end-to-end TPM/TPO solutions that serve the needs of CPGs across all channels. Blacksmith will retain the T-Pro brand and offering as the principal TPO solution for retail customers, and it will continue to be offered to new clients seeking a user-friendly set of tools for data harmonization, real-time post-event analytics, and constraint-based optimized planning. T-Pro Terry Ziegler will join Blacksmith's senior leadership team as general manager of the T-Pro product division.
Blacksmith will leverage T-Pro's investments in AI to enhance the client experience for both T-Pro and Blacksmith Applications clients. It also will invest in product enhancements and extensions to the T-Pro portfolio. 
 "The Blacksmith Applications team is on a mission to help customers make sense of and get the most from all their data. T-Pro fits really well into that model. Together we will close the loop and offer the most innovative trade ecosystem in the market," said Ziegler. "This partnership is a defining moment in the industry, positioning our collective organization as a powerhouse in CPG technology."
"I've had an eye on T-Pro for some time. Terry Ziegler and the T-Pro team have built an excellent product — just look at the clients who trust them and have jumped on board to leverage their AI over the past few years," said Paul Wietecha, Blacksmith's president and ceo. "Together, we will broaden our presence across channels as a single market leader."
Only 39% of CPGs are using advanced TPO systems that can leverage external data to improve ROI, according to recent research from CGT and Capgemini. And as much as 20% of the industry has yet to employ a TPO solution.