Automakers Launch Blockchain Research Initiative
Get great content like this right in your inbox.
Subscribe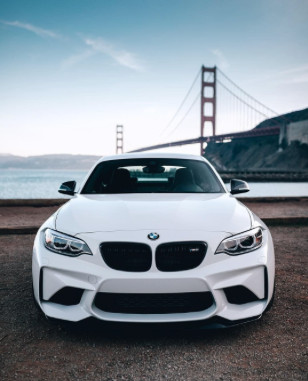 Leading automakers BMW, General Motors, Ford and Renault have launched the "Mobility Open Blockchain Initiative," a research group designed to explore the potential of blockchain technology in the automotive market.
MOBI's goal is to make transportation safer, more affordable and more widely accessible using blockchain technology. Its areas of focus will range from payments, data tracking and supply management to consumer finance, pricing, autonomous vehicles and ride sharing systems. The group has more than 30 founding members, including Bosch, Blockchain at Berkeley, Hyperledger, Fetch.ai, IBM and IOTA.
The distributed ledger component and smart contracts, in particular, could reshape how companies and products use and consume data.
"Blockchain and related trust-enhancing technologies are poised to redefine the automotive industry and how consumers purchase, insure and use vehicles," said Chris Ballinger, MOBI's first chief executive officer and former chief financial officer and director of mobility services at the Toyota Research Institute. "By bringing together automakers, suppliers, startups and government agencies, we can accelerate adoption for the benefit of consumers, businesses and communities."
This is not the first blockchain initiative in the automotive industry. Toyota is conducting studies, Renault previously joined the R3 Research Consortium, and Daimler is part of a hyperledger project at the Linux Foundation. What makes MOBI different is that it focuses entirely on the automotive industry.
Originating in the financial sector, blockchain technology records information on a shared ledger (or "block"). Users can immediately verify message authenticity and identify attempts to alter information. Transaction sequences are preserved and audit trails are continually updated. Spreadsheets, databases and e-mails are eliminated, providing accuracy and transparency.
Blockchain has many promising applications across retail and consumer goods enterprises. It can accurately track merchandise through all phases of the manufacturing process, which can involve myriad companies, countries and applications. It can also certify products that are frequently stolen or counterfeited, including pharmaceuticals, luxury goods and electronics. In the food industry, it can trace ingredients "from farm to plate."
Last August, Walmart teamed with Dole, Unilever, Nestle and IBM to test food safety applications. The group wants to create and maintain secure digital records and improve traceability so food-borne illnesses can be traced within seconds rather than weeks. It is an opportunity to revamp data management across a vast network of farmers, brokers, distributors, processors and regulators.