Albertsons Offers Private Label Care for Cold Season
Get great content like this right in your inbox.
Subscribe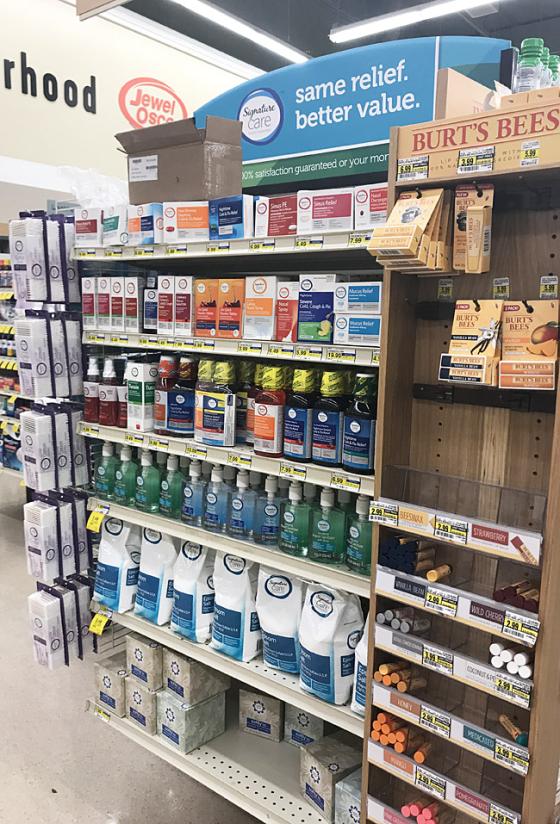 Albertsons Cos. chains are promoting private label medicine and food as cold season picks up.
In stores, "cough & cold relief center" floorstands compare the quality of Albertsons' Signature Care cough drops to Mondelez International's Halls.
Other Signature Care SKUs — including cold medicine, hand sanitizer and Epsom salt — earn secondary merchandising space on endcaps with headers that promise "Same relief. Better value."
Simultaneously, new food items from Albertsons' O Organics line get a spotlight via violators, floorstands and pallet displays. Radio spots (in select markets) tout gluten-free products from the line, and circular features provide additional support.
On chain websites, a carousel ad plugs both brands by depicting various Signature Care medicines and inviting users to discover "nourishing recipes with organic ingredients." The ad links to a landing page that hosts recipes for soups and tea.
Chains also enlisted bloggers to share recipes incorporating O Organics in posts that simultaneously plugged Signature Care for school-aged children. Twitter updates retweeted by the chains linked to the posts.
Rounding out the seasonal atmosphere in stores are floor clings and shelf talkers from RB that invite shoppers to "stop the spread" of cold and flu viruses with Lysol, as well as floorstands for Halls.