Ahold, Sephora Join Product Sourcing Platform
Ahold USA has partnered with RangeMe, an online platform designed to streamline new product discovery between retailers and product suppliers. 
Operator of the Stop & Shop and Giant supermarket chains and online grocer Peapod, Ahold believes the RangeMe platform will help the company discover and source more women-owned and minority-owned businesses with innovative and quality products. Ahold will leverage RangeMe to not only scale its product and supplier discovery efforts, but also to manage the company's inbound product submissions.
"Our goal is to develop more mutually beneficial and successful partnerships with small and diverse suppliers," said Nick Bertram, Ahold's senior vice president of merchandising strategy & support. "This partnership with RangeMe reinforces our commitment to accomplish this at scale while providing our customers with amazing products at competitive costs."
Sephora has also joined the RangeMe online platform to help streamline new product discovery with suppliers and scale its retail buying efforts in the U.S. The retailer is hoping the platform helps deliver a more efficient method of sourcing new and exciting products and brands, thereby cementing its reputation as a leader in retail innovation.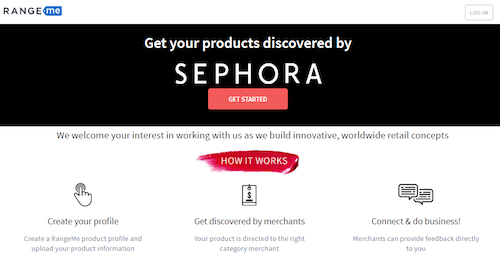 RangeMe aims to change the way retailers and product suppliers do business by giving buyers an efficient way to discover innovative new products and manage the inbound product submission process. Suppliers are given increased control over marketing for their products and streamlined access to retail buyers.