Data & Analytics
5 Reasons Why Blockchain Will Be a Boon for Consumer Goods
Distributed-ledger technologies are set to transform the consumer goods sector by improving trust and transparency
From data analytics to omnichannel shopping, emerging technologies are revolutionizing the consumer goods industry — and blockchain could mark the next step change. Why? Because many of its myriad applications will enable the industry to increase trust and transparency — both across the supply chain and, crucially, with consumers.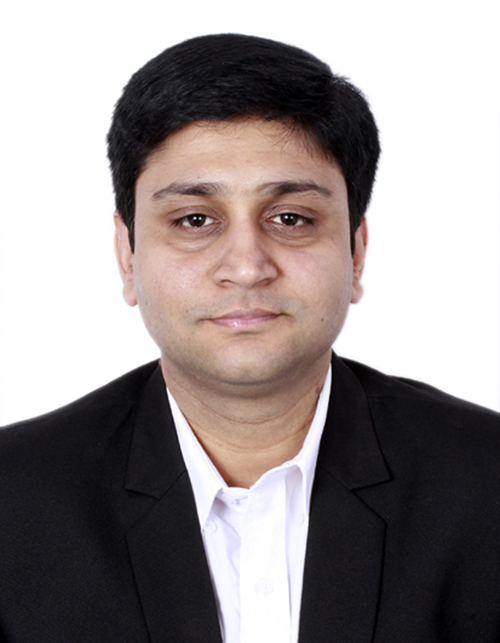 Blockchain represents a new way to store information. It is a digital record of all activity related to a product or service that is decentralized — "distributed" — rather than held in a single location. No single party can tamper with it, and every party can see everything, thereby creating a secure, transparent, "single version of the truth."
Blockchain is in the early stages of adoption in the consumer goods sector, but it represents a significant opportunity. Here are five ways for businesses to tap into its value.
1. Product authentication: How can consumers be certain they're buying genuine goods? Blockchain can provide an accessible, trustworthy record of an item — whether a Rolex watch or a prescription medicine. The consumer can access a complete history of the product, from the moment it rolled off the production line, thereby providing certainty about its authenticity. This "tag and trace" principle has the potential to restore trust in any area of consumer goods that has been blighted by counterfeiting.
2. Supply chain visibility: Consumer goods companies rely on ever-more complex supply chains to get their products to market, but they also need a view of every party within those networks. This is crucial not only for production and distribution, but also for governance issues around environmental and social responsibility. Blockchain provides a picture, updated in real time, of every part of the supply chain, and allows producers to track raw materials from the moment they enter the supply chain right through until the finished product ships to the customer. This would improve compliance and minimize the risk of reputation-damaging scandals.
3. Enabling the sharing economy: The likes of Uber and Airbnb are just the start of the sharing economy. In the future, industries will optimize cost and efficiency by sharing manufacturing resources and hiring capacity when they need it rather than purchasing expensive plant materials. Blockchain offers a way to secure the visibility of such arrangements, enabling businesses to track their goods and materials and monitor the equipment (like knowing the extent to which it is maintained, for example).
4. Warranty management: From washing machines to wristwatches, consumer goods companies offer a diverse range of guarantees and warranties that expose them to ongoing liabilities that are often unpredictable. Blockchain provides a record of every item on which a warranty has been offered, including the extent to which it has been called upon and the potential for future costs. This information would be accessible to consumers as well, giving them a simple way to track their warranties and make claims, and strengthening their relationship with the manufacturer.
5. Product transparency: Today's consumers want to know about their purchases — from where their meat is reared to the conditions at the plant where their smartphones are assembled. Trust in the product and the ethics of its source are key to buying decisions as consumer purchasing power grows. What's more, regulators and other authorities are demanding greater detail. Blockchain helps enable consumer goods companies to track all relevant information for every product, providing reliable source material to meet these demands. This could substantially improve levels of trust throughout the sector.
Consumer goods businesses are recognizing the benefits of blockchain and beginning to explore its possibilities. Yet their existing technology functions are unlikely to possess the expertise required to translate blockchain theory into practice.
This will force companies to embrace new approaches to innovation — agile pilot studies and proof-of-concept projects, for example, and collaborations with pioneering start-ups and other third parties. They would also benefit from keeping a close eye on other industries, such as financial services, which are already developing new business models in response to this technology.
By connecting external blockchain developers and technologists with their own experts (who have the knowledge of internal processes and industry challenges), consumer goods companies have a real opportunity to drive new value.
However, the technology is not yet part of the mainstream and there are no common standards for its use. When will it be legally adopted worldwide — if ever? Bitcoin has shown that adoption is far from guaranteed, and consumer data protections undermine blockchain's very foundations: How can the technology increase transparency without jeopardizing consumer privacy?
Consumer goods firms, therefore, should exercise caution. By embracing the technology world's smart pilot approach, they can prepare for blockchain's potential disruption of their business models while minimizing the potential risks.
About the Author
Vaijayanth M.K. is Consumer Goods and Services Industry Lead, Technology Services at Accenture, where he focuses on technology innovations in enterprise solutions. He has over 18 years of experience in business and technology consulting, program and product management, and has been instrumental in bringing value through large transformational programs, technology consulting assignments, product conceptualization and rollouts for Fortune 500 clients in the retail, CPG and manufacturing sectors.