10/16/2017
Smithfield Foods Seeks to Boost 'Street Smarts'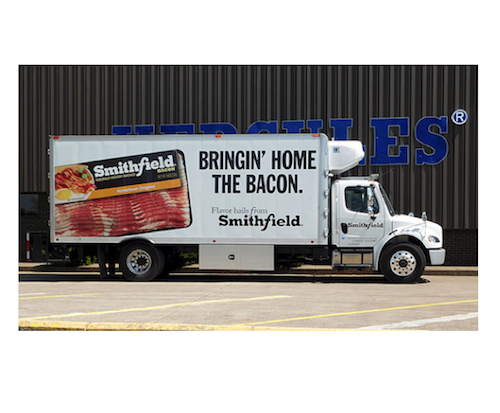 Smithfield Foods has deployed the SmartDrive video-based safety program across its entire fleet of nearly 600 Armour- and Eckrich-branded refrigerated box trucks following a competitive review and pilot program. 
"We found ourselves reacting to accidents and situations, rather than training our drivers to get ahead of them," commented James Michael, Smithfield's senior operations manager. "There was a growing concern and some anxiety over the question, 'What if the next accident is worse than the last?' We knew we needed an effective way to reduce risk, and the SmartDrive program was the perfect solution."
To improve its safety record, Smithfield embarked on a side-by-side comparison pilot of two systems in its vehicles. "Soon after deploying the SmartDrive program, we went from 20 preventable accidents on the roadway where we lost two trucks ... to only eight preventable accidents and no truck losses during the same time period the following year," explained Michael. "In addition, the online dashboard, coaching workflow and client support convinced us that the SmartDrive program would be the most beneficial solution for our fleet."
The SmartDrive system installed in the trucks includes both cab-facing and road-facing event recorders, in order to provide clear insight into risk factors that occur both behind the wheel and from other motorists on the road. Being able to see what drivers are doing during risky maneuvers and having the ability to coach them on needed skills has already yielded positive results for the fleet, the company said.