Read CGT's August Edition Online
Get great content like this right in your inbox.
Subscribe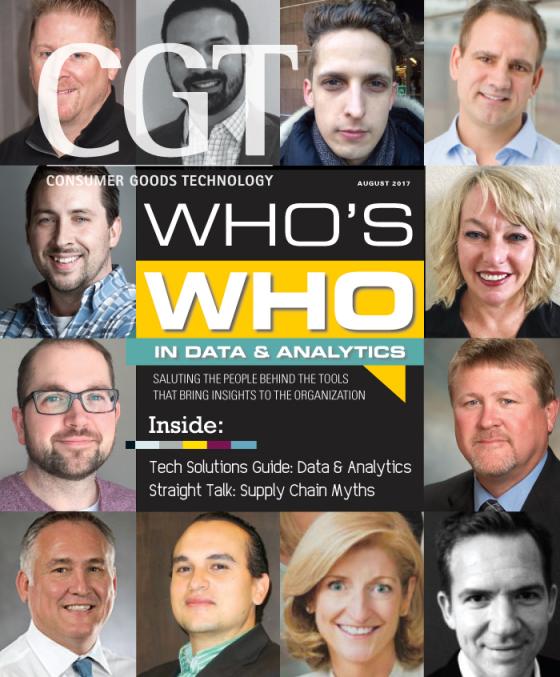 The August 2017 digital edition of CGT is now available.
This month's issue contains:
Cover Story: Who's Who in Data & Analytics
CGT continues its Who's Who series of editorial features focusing on the people behind the systems and processes that make consumer goods businesses run efficiently. This month, we recognize noteworthy executives who are developing systems and processes that turn raw data into business-improving and sales-driving insights.
Technology Solutions Guide: Data & Analytics Solutions
For consumer goods companies these days, success is driven largely by their ability to effectively manage, analyze and mine insights from the tsunami of data flowing into their organizations. To help their efforts, CGT presents a concise, comparative glimpse of 42 data & analytics solution providers.
Plus, our corresponding roundtable looks at the possibilities for "single view" data management, the promise of IoT technologies and potential methods of driving actionable insight.
Straight Talk: Supply Chain Planning
If you think that developing an accurate, long-term supply chain plan isn't worth the time and effort that it takes, you should probably think again, according to this month's Straight Talk.