RangeMe Network Reaches Supplier Milestone
Get great content like this right in your inbox.
Subscribe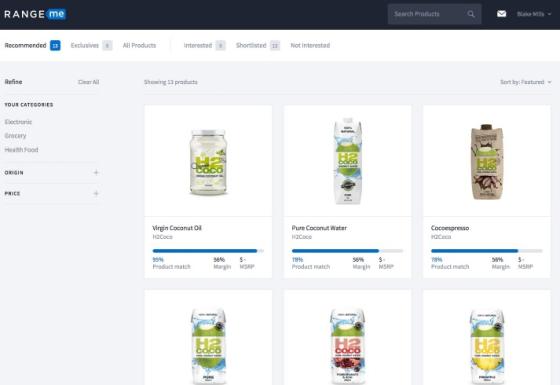 RangeMe, an online platform that streamlines new product discovery between product manufacturers and retailers, has eclipsed 125,000 packaged goods suppliers, the company said recently.

The number represents significant growth over the past two years. In 2015, RangeMe had 1,500 product suppliers actively marketing their brands and products. In 2016, that number rose to 45,000. 

Suppliers and manufacturers often face an uphill battle when trying to get their products in front of regional or national buyers. Rather than let samples and pitches languish, RangeMe turns the process on its head, bringing the buyers to the suppliers and eliminating many of the roadblocks often encountered, which makes it easier for retailers to discover new products that speak to their shoppers' needs.

"Overseeing nearly half of our dog and cat supplies online assortment, I'm constantly searching for innovative, competitive products that fit specific needs and help expand our business in the e-commerce channel," says Andrew Frechette, e-commerce category manager at Petco. "RangeMe has become an essential part of this process as it gives me the ability to source relevant products at my own speed while also helping me find products I might not have initially been searching for."

By providing an efficient way to source innovative new products and manage the inbound product submission process, RangeMe promotes new product discovery for retail buyers. Regional and national buyers at retailers including Whole Foods Market, Target, Petco, Ulta Beauty, CVS, Rite Aid, Dollar General, Meijer, Hy-Vee and Sprouts use the platform.

For suppliers, the platform not only offers significant access to retail buyers, but also gives these companies greater control over the marketing of their products.

Contributing to the surge in brands was the 2017 launch of RangeMe Verified, a program that decreases the time it takes buyers to source products. It does this by ensuring brands have high-quality product images, insurance, packaging dimensions, nutritional labels, and more, all verified by the RangeMe team.