PepsiCo, Walmart Hold Top Spots in Kantar PoweRanking
Get great content like this right in your inbox.
Subscribe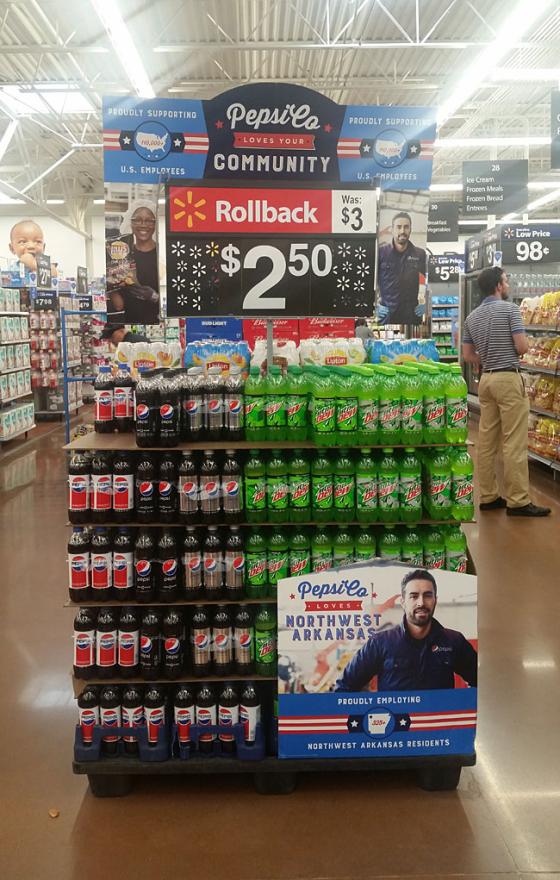 PepsiCo earned the top manufacturer spot for the third year in a row while Walmart secured the No. 1 position among retailers for the 22nd consecutive year in Kantar Consulting's 2018 "U.S. PoweRanking" report. 
Recognized for driving growth and profits through investments in innovation, PepsiCo solidified its position as a best-in-class partner, outranking the competition in all nine criteria measured in the study. Walmart received high marks for its clarity of strategy, supply chain and digital resources, along with the belief among responding manufacturers in its future performance.
Kanter's PoweRanking is an annual assessment of best-in-class manufacturers and retailers. Retailers and manufacturers are asked to rate each other on various factors related to strategy, business fundamentals and other ad hoc metrics. 
"PepsiCo has done an exceptional job navigating this chaotic, disruptive and uncomfortable retail market because of its strong growth mindset," said Dan Raynak, Kantar Consulting's chief client officer. "Walmart is famous for its clarity of strategy and supply chain expertise. Not only [is the company] positioned well to win strategically and operationally, it has the financial resources and talent that has both skill and grit."
The 2018 report revealed a shift in gears among best-in-class organizations. While many resource-strapped teams are struggling to execute the basics, PoweRanking leaders are adopting an investment mindset to deliver true growth. 
"A growth company has an investment mindset because it has confidence in its strategy, brands and people to achieve real growth," said Raynak. "It can be confident because it has identified the right insights, allocated resources appropriately and achieved strategic intimacy with its trading partners."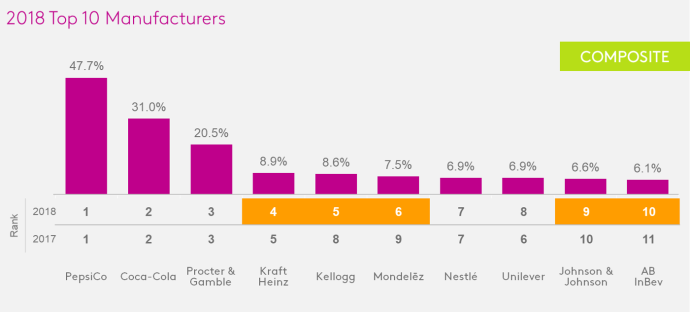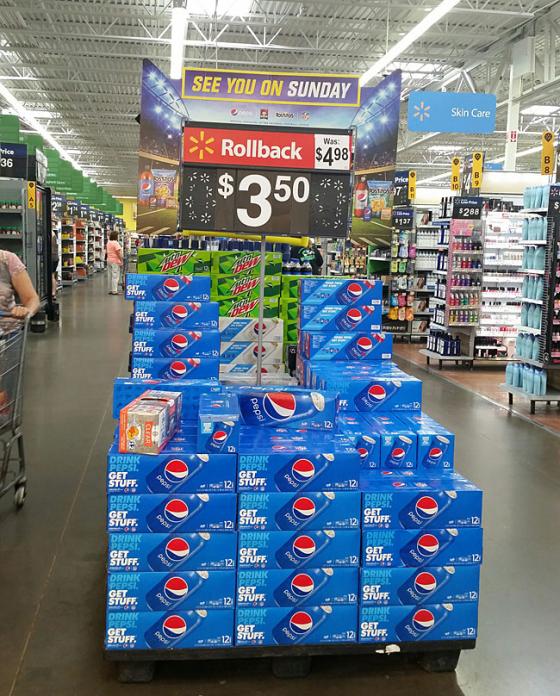 For retailers and suppliers, the competition is stiff. Dollar and value channels are growing. At the same time, Amazon continues to raise consumer expectations and gobble market share. Its online customer base and offerings continue to grow, including in private brands, almost half of which are in packaged goods categories. On a positive note, many retailers are beginning to understand and execute omnichannel strategies.
More so than in other years, the 2018 PoweRanking report found that a good number of established, historically strong players are facing executional dilemmas, particularly on the supply chain side. Some companies, for example, have been cutting demand forecasting too close, making it hard to maintain inventories for popular items. The outage situation is exacerbated by click-and-collect models that leave product gaps for brick-and-mortar shoppers.
Companies that have conquered or avoided these issues have a growth mindset, including Coca-Cola, which earned the No. 2 manufacturer position for the third straight year, followed by Procter & Gamble and Kraft Heinz.
Other big names on this year's supplier list included Kellogg and Mondelez International. Kellogg moved up three positions into the top five as it shifted strategy from cost-cutting to investing in top-line growth. Nestle, Unilever, Johnson & Johnson and AB InBev rounded out the top 10.
On the retail side, Kroger came in a closely behind Walmart, earning the No. 2 position for the third consecutive year. Amazon moved up to number three, Meijer advanced one position to 6, and CVS entered the top 10 driven by the clarity of its health strategy.  
Elsewhere, Target slipped one spot to No. 4. Three highly respected regional supermarket chains — Wegmans, Publix and HEB — also ranked among the top 10, as did Costco.