Jack Daniel's Arizona Diamondbacks Spectacular
Get great content like this right in your inbox.
Subscribe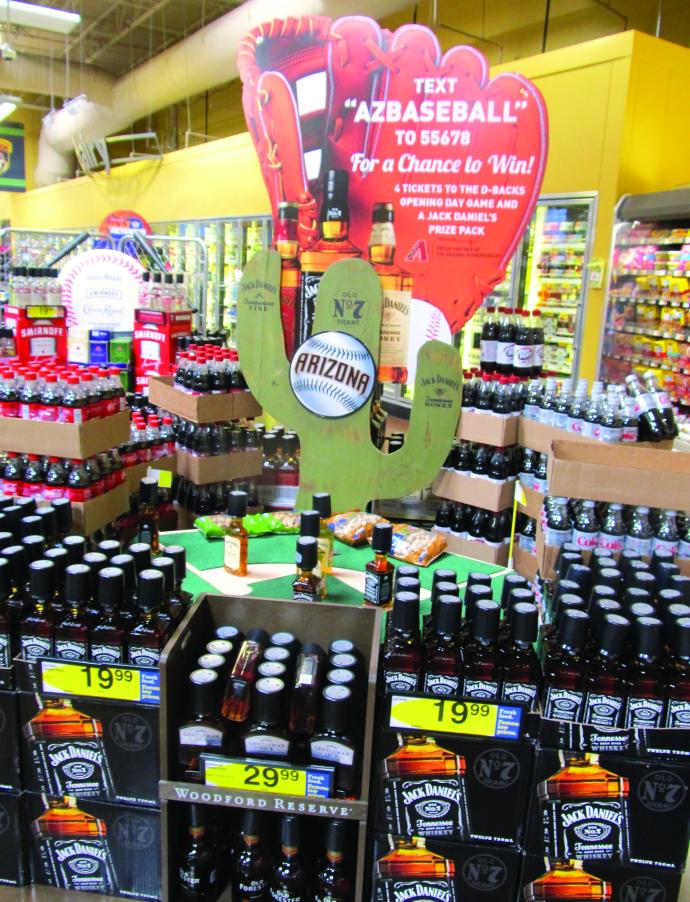 In the middle of February each year, the Valley of the Sun (i.e., the Phoenix market) becomes home to the huddled masses yearning to get warm and watch major-league baseball teams in spring training. This plywood baseball glove and cactus promote a Jack Daniel's contest for Arizona Diamondbacks tickets from Brown-Forman, and there is a replica baseball diamond below the cactus with the bases loaded with small Jack Daniel's players. A welcome sight for the masses, I'm sure.
— From 'Ricci at Retail,' published September 2017