11/22/2016
The Coolest CMOs in CG
Chief marketing officers are playing a more powerful role to the success of global businesses than ever before.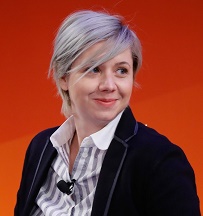 And they not only execute on corporate strategy, but also often shape it.
 
With that truth, Business Insider celebrates the best and the brightest global marketers with its inaugural ranking of the 50 most innovative CMOs. Sixteen executives from consumer goods companies made the list:
Dana Anderson of Mondelez International (Ranked No. 6)
Marc Pritchard of Procter & Gamble (9)
Keith Weed of Unilever (10)
Marie Gulin-Merle of L'Oreal (13, see photo above).
Seth Kaufman of PepsiCo North America (15)
Julia Goldin of Lego (21)
Greg Hoffman of Nike (22)
Nuno Teles of Heineken (23)
Ann Mukherjee of SC Johnson (25)
Andy Donkin of Under Armour (29)
Alison Lewis of Johnson & Johnson (32)
Emily Culp of Keds (38)
Darren Serrao of Conagra Brands (40)
Leonid Sudakov of Mars Petcare (45)
Miguel Patricio of Anheuser-Busch InBev (48)
Rebecca Messina of Beam Suntory (50)
For the complete Business Insider list and the methodology behind it, click here.