Barry Callebaut Creates a Traceable Source
Get great content like this right in your inbox.
Subscribe
The Barry Callebaut Group
, headquartered in Switzerland, resulted from the merger between Belgian chocolate maker Callebaut and French chocolate producer Cacao Barry in 1996. The company is the world's biggest manufacturer of both chocolate and cocoa products with a market share of around 20 percent of the chocolate market.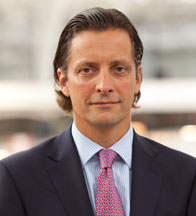 "We are also the world's largest buyer of cocoa beans. We run more than 50 production facilities worldwide to produce fine chocolates, chocolate fillings, decorations and compounds and employ a global workforce of more than 9,000 people," explains Nicko Debenham, VP Global Cocoa Sustainability for Barry Callebaut.
In order to address challenges faced by smallholder cocoa farmers, Biolands — its direct sourcing and farm services organization — works with 33,800 farmers and village coordinators on sustainable sourcing. Biolands provides training, inputs and assistance to ensure fair prices are paid to farmers, and offers resources for improving cocoa quality and yields.
Cocoa sustainability is firmly embedded in Barry Callebaut's business strategy.
Debenham expands, "Cocoa is typically produced by smallholder farmers in remote equatorial regions. Most of the world's cocoa volume comes from West Africa, an area that faces the industry's most vital sustainability challenges. There is limited access to potable water and sanitation. In addition, 30 to 40 percent of crops are lost each year due to disease."
On top of that, the average age of farmers in West Africa is 51 years and older. The next generation do not want to be cocoa farmers and are moving away from the rural areas to look for job opportunities in the cities — future generations are turning to industries outside of farming. At Barry Callebaut, its focus is on the sustainable goals for farmers to earn an equitable income, to engage in responsible labor practices, to safeguard the environment, and to provide basic health and educational needs and well-being for their families.
"To help achieve these sustainability goals, we wanted a digital solution that could offer complete supply chain traceability in order to implement cocoa farming best practices," says Debenham.
So, Barry Callebaut collaborated with
SAP
to leverage a cloud-based solution for enhanced, sustainability data management. With a combination of desktop and mobile access, the SAP solution can be used in the most remote locations to digitally record information on farmers, their farms and their communities at every level of the supply chain. Data collected includes farmer registration, cocoa buying, processing and transportation records, enabling cocoa beans to be traced from the farmer to the Barry Callebaut warehouse.
Additionally, sustainability-related activity records allow for assessment of individual farmer and community needs and analysis, resulting in higher quality and higher impact support. Beyond the usual services, farmers now have improved access to seedlings, fertilizer and training that cater to their specific needs.
Debenham adds, "This approach is at the foundation of Barry Callebaut's strategy to monitor and foster the adoption of sustainable cocoa and social practices, and enhance impact on the ground."
As a result of this project, Barry Callebaut is making agriculture easier for small-scale farmers, farmer cooperatives and cocoa buyers. Access to this technology has enabled them to improve productivity, quality and transparency throughout the entire supply chain.
"Since the regions where cocoa is typically grown are hard to reach, we employ more than 50 people on the ground in West Africa who are working with farmers and their cooperatives. The availability of cell phone coverage has greatly increased in recent years, making possible smartphone app solutions like the one we have recently launched together with SAP," says Debenham.      
The solution enables Barry Callebaut to access information as efficiently as possible, working offline with the platform's functions. This information can then be synchronized and collected in networks with the limited bandwidth available in remote corners of Africa.
Because the solution enables Barry Callebaut to track cocoa beans from every step of the production process, the company is now helping to contribute toward the United Nations' Sustainable Development Goals, including reducing poverty, and providing farmers decent work and the ability to grow economically.
As more recalls are revealed in the manufacturing industry, traceability is becoming increasingly important. Consumers want to know they are purchasing quality products.
"Consumer products companies should pursue digital solutions that enable full visibility across the supply chain — from raw material suppliers to retailers," closes Debenham.