2014 Review & Outlook: The 2020 Imperative
03/14/2014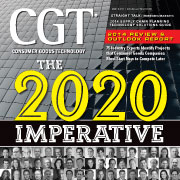 It's no secret that consumer goods companies must drastically change the way they do business in order to compete — and the pace of change needs to happen faster than ever before. In 2014, consumer goods executives must often jump head first into new initiatives — like big data, digital marketing and omnichannel selling — without much of a safety net to protect their brands, businesses or investments. That's the exciting, yet challenging, world we live and work in today.
But, what about five or 10 years from now? How can consumer goods companies best prepare themselves to stay in front of future trends, many of which are just educated guesses at this point? In the 2014 Review & Outlook Report, we asked 75 of the industry's brightest minds — each of whom is driving change in the consumer goods industry in his or her own right — to look into their crystal ball and tell us:
What one initiative must consumer goods companies pursue now in order to compete and grow in the year 2020?
Download now