People to Watch 2016: Erin DeChiara, Barilla America
Get great content like this right in your inbox.
Subscribe
Erin DeChiara
Company: Barilla America
Title: E-Commerce Sales & Strategy Lead
Age: 34
EDUCATION: California Polytechnic State University, San Luis Obispo (bachelor's, agri-business)
Ten individuals represent the People to Watch Class of 2016. Nominated by their respective companies' representatives in the Path to Purchase Institute's League of Leaders, these rising stars are making a name for themselves by doing work for their brands that is worthy of attention.
Erin DeChiara left behind a life on the farm but has never strayed too far from growth and food. Raised in an almond farming family in Northern California, DeChiara watched her parents stress over the quality of crops from one year to the next and wanted a little more stability in her future. At Cal Poly San Luis Obispo, she majored in agriculture business. And although she is now the e-commerce sales and strategy leader at Barilla, she says her college studies were great preparation for multitasking in the shopper marketing world.
"Cal Poly SLO is a learn-by-doing school; everything was very hands on," DeChiara says. "If it was forestry, we were literally in a forest doing stuff. That approach to my career has helped. Get in there and learn, and not so textbook-based – learning by actually doing some exercises. One time I'm learning about types of soil and another time how to appraise properties. Agriculture has allowed me to learn different roles inside a company."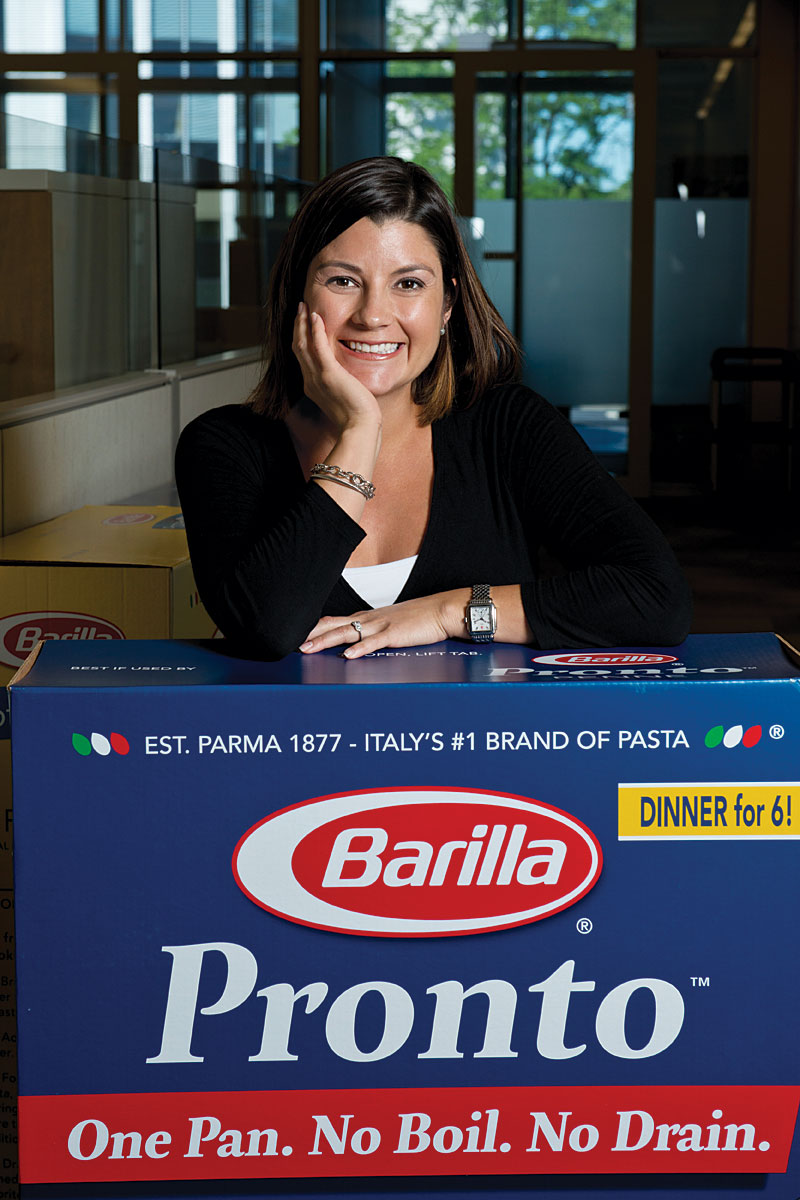 She started as a project manager for market research giant IRI but soon moved to Dannon, where she stayed for six years, moving from category analysis to trade marketing management to business manager for the Safeway account. She says the trade marketing role was her first aha moment. "When you go from a field position to an internal position and are kind of an air traffic controller for everybody, working cross functionally, it's like an MBA," she says. "I was there for 15 months in a rotational role, and I got exposed to everything on the inside of a company versus just selling the product."
She moved on to Ghirardelli, where she was team leader for national accounts. She worked again with Safeway, but in 2012, something new came up. "This company called Amazon was just starting to sell food, and literally [Ghirardelli] said, 'Your job … you know how to use Facebook, you try to sell Amazon,'" says DeChiara. "That launched my career into the space as it is today."
At Barilla for two years now, DeChiara has overseen the formation of the company's e-commerce foundation, and it's what she's most proud of. "In a matter of two years we've accomplished a heck of a lot," she says. "We have strategy, we have improved our supply chain, we have P&L. We're at the point where we're not building anymore – it's built – and doing it while growing."
Working for a midsized brand means wearing many hats. DeChiara and her team (a category manager and a salesperson) handle product development, e-commerce-ready products and e-commerce packaging.
"How do we work with Amazon to get the product there faster and in the format they need it?" she says. "Also, where to play? There's the new ones, Boxed.com, Jet.com, Peapod. New customers are coming on every year, and we're limited not only in financial but human resources as well, [so we are] really segmenting who we want to work with, where we want to end up."
She says there are a few main challenges for her and her team. One is economies of scale. In e-commerce, there are smaller trucks and different packaging than the traditional supply chain tactics. Another is content renewal – the updating and refreshing of it. The third is the holy grail. "Profitability is always a fun one," says DeChiara, "because e-commerce has not been profitable for a lot of companies, so (we've been) developing a five-year plan to get to a somewhat profitable state working on customer-specific P&Ls."
E-commerce and shopper marketing work hand in hand at Barilla, she says. Her team works daily with the shopper marketing team, and "omnichannel is part of what we do."
"I consider myself a sales strategist and a salesperson, if you ask me where I fit," she says. "We're always trying to ensure what you see online is what you're going to see in-store and leverage and make them work harder together. We know there's no line for the shopper between what they see on the internet and shopper experience in the store. It's all one experience for them, so we focus on that."