People to Watch 2016: Nicole Tims, Walmart
Get great content like this right in your inbox.
Subscribe
Nicole Tims
Company: Walmart
Title: Senior Marketing Manager
Age: 33
Education: University of Central Arkansas (bachelor's, finance)
Ten individuals represent the People to Watch Class of 2016. Nominated by their respective companies' representatives in the Path to Purchase Institute's League of Leaders, these rising stars are making a name for themselves by doing work for their brands that is worthy of attention.
Nicole Tims never pictured herself as a marketer. At first, her heart was set on being a physical therapist. Then, after realizing physical therapy wasn't for her and while earning a finance degree, she got her first true taste of retail at a women's boutique. "That was where I learned so much about meeting customers' expectations and exceeding them," she says.
After two stints in account management, she joined the financial services department at Walmart. Now, seven years later, she is leading the next-generation shopper marketing work and stakeholder development within the world's largest retailer.
As senior marketing manager, a post she assumed in February, she sits on the shopper marketing strategy team within the customer experience division. She leads the strategy work in relation to Walmart's customer missions, retail moments of truth and seamless retail. She is currently excited about her team's work on the omnichannel path to purchase. "It's revolutionizing our shopper marketing framework and helping the organization better position its respective categories for long-term success," says Tims, adding that her role is as the voice of the customer in these cross-functional teams. "I bring knowledge about what our customers need from us, and what they're telling us. My job is to know the engines and programs they're embracing, and what we need to incorporate. Getting to have that representation at the table is so impactful."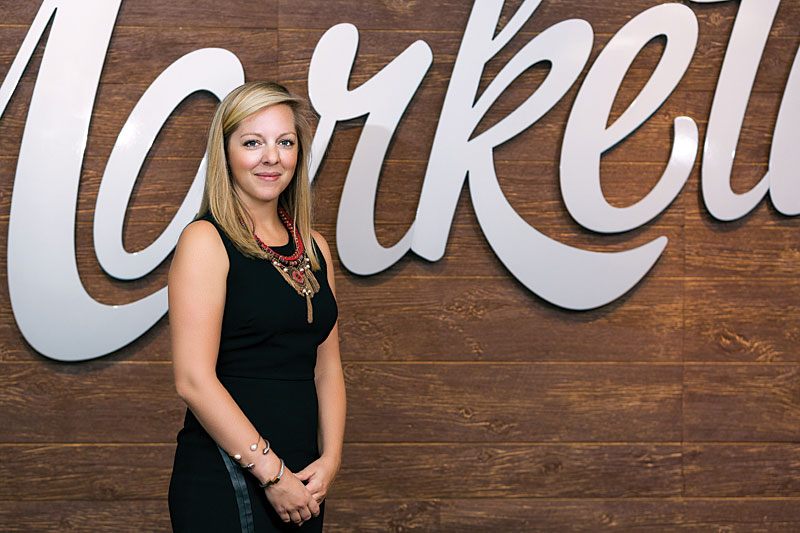 Additionally, she has undertaken a study called "Emotion in Retail." It centers on customers' three budgets of money, time and frustration. "This study is enabling us to better identify those triggers that most impact customer's frustration," Tims says. Still working through research, looking to uncover more useful data, she says the findings are already impacting programs that are coming this year, such as Walmart's annual Black Friday event.
She says her team is still convincing some in the organization that a study such as that will carry its weight. "We knew instinctively there was something here," Tims says. "There are some big headlines in the initial results to get people to accept it, but we've had to fight for it. Once we get done validating what we're finding in the quantitative studies in the research, I predict we'll have some pretty big observations we'll be able to share publicly that will change the way the industry becomes motivated about different programs, products or even technology, to a certain extent."
Tims says Walmart marketing execs Julie Markey and Jamie Sohosky have had a significant impact on where she is in her career today. "They recruited me into the marketing department and saw something in me that I couldn't see in myself at the time," she says. "They took a big gamble bringing me into marketing in a company as big as Walmart. Their commitment and confidence in me took my career down a path that I had never anticipated but will forever impact how I think of my next and future roles."
Still challenged with most effectively connecting digital and the physical experience of "retailtainment," Tims says it's all about adding value. "Technology is so important to the success of businesses that it's a bit of a wild, wild West out there, but we have to keep our eyes on what can really help our customers."
Like most, Tims argues that the physical act of shopping will never go away. "It may evolve into a showroom, but there are certain categories where e-commerce just doesn't make sense," she says. "It just goes back to being there for the customer, whenever and wherever he or she wants to shop."