Food Lion Bulks Up for Veterans
Get great content like this right in your inbox.
Subscribe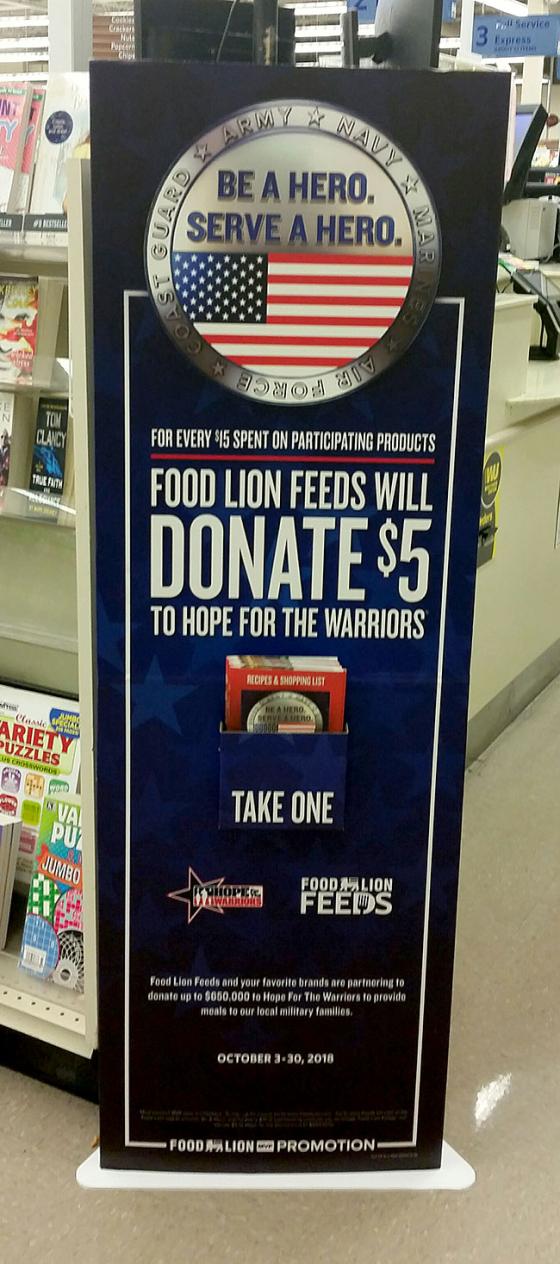 Ahold Delhaize's Food Lion is running its second annual October fundraiser for veterans group Hope for the Warriors, this year tying donations to bulk purchases.
MVP loyalty cardholders trigger a donation of $5 from Oct. 3-30 when they spend $15 on eligible brands including Unilever's Knorr, Clorox Co.'s Kingsford and Kraft Heinz Co.'s Ore-Ida. The retailer will donate a maximum of $40 per shopper during the campaign.
Eligible SKUs are marked with shelf tags, with some brands including Mondelez International's Wheat Thins receiving secondary merchandising space on floorstands promoting the campaign and the Food Lion Feeds cause platform. Standees dispense a list of qualifying products along with recipes incorporating brands such as Kellogg Co.'s Cheez-It, General Mills' Pillsbury and Mondelez International's Triscuit.
Radio spots, circular features, a home page leaderboard ad on foodlion.com and email ads support the campaign.