Effie Case Study: Alcon's Howard and the Amazing Eye Exam
Program: Alcon's Howard and the Amazing Eye Exam
Manufacturer: Alcon
Lead agency: Leo Burnett/Arc
Contributor: Starcom MediaVest Group
Award: Silver, Single-Retailer Program – Mass Merchants
What does an eye-care brand have to do with the back-to-school season? A lot. According to Alcon, a child's eyes are their most important learning tool, more than that long list of school supplies. In fact, 80% of what a child learns in school is acquired through their vision, according to the Nebraska Optometric Association.
In 2014, Alcon saw a 1% dip in category sales and feared more static sales during back-to-school. The brand wanted to develop a program for Walmart, and that winning insight about a kid's eyes generated a big win and a very clever campaign.
To educate parents on the importance of healthy eyes for school, Alcon worked with Ohio State University's director of pediatric optometry to develop an eBook called "Howard and the Amazing Eye Exam." The book followed a hedgehog informing classmates on how he got his new glasses, what happens at the eye doctor and how healthy eyes can breed success in the classroom.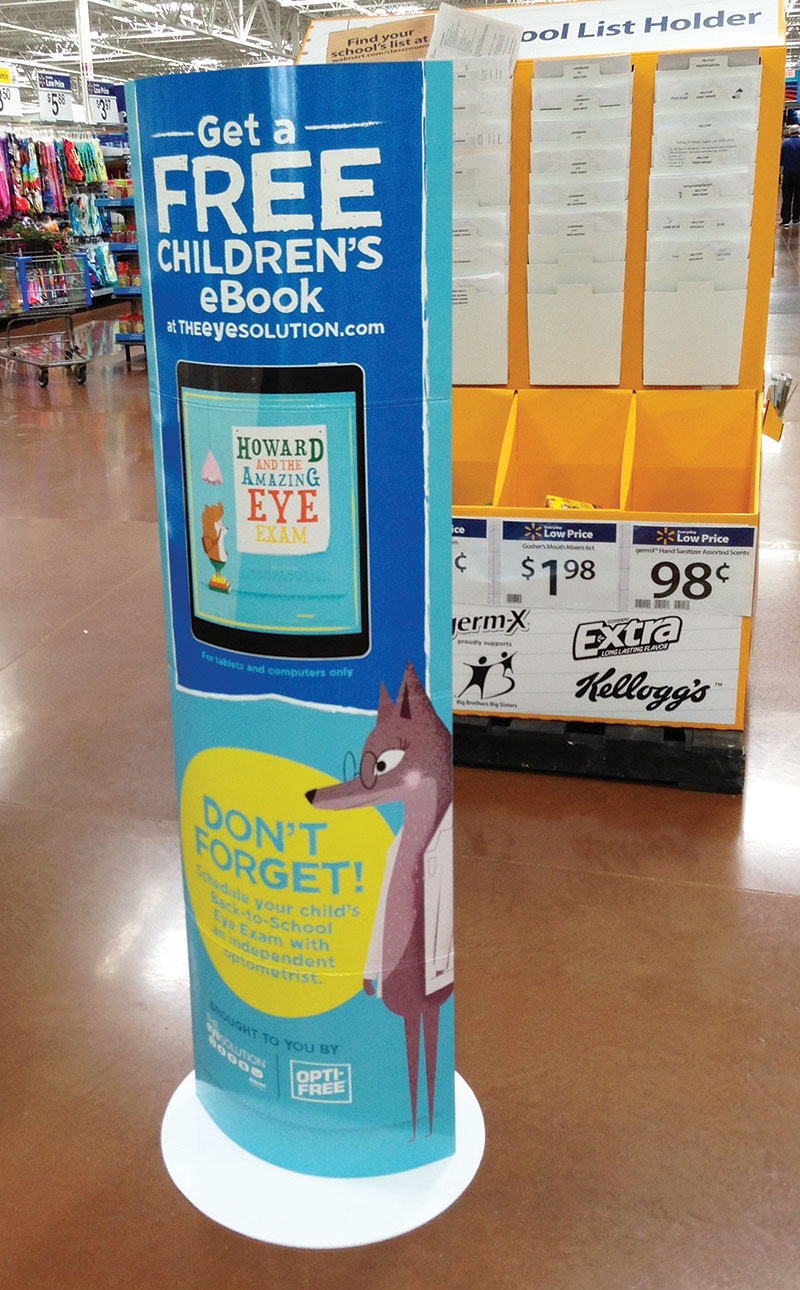 Working with Walmart, live story-time events were held in Action Alley. Field teams hit the streets to inform parents about the eBook and give them material that drove them to download the book as well as provide offers on Alcon products. The eBook was promoted in magazines, over social networks and throughout the web.
Walmart also had its  Vision Center employees work with patients and discuss the program as well as visit with in-school health professionals and leaders in the community. Materials and displays were also placed in the vision centers.
Alcon wanted to drive a more than 15% increase in sales with the program and grab a 2% bump in category share compared to a year ago. The program generated a 262% incremental dollar increase compared to last year and scored a nearly 4% increase in category share during the program's run.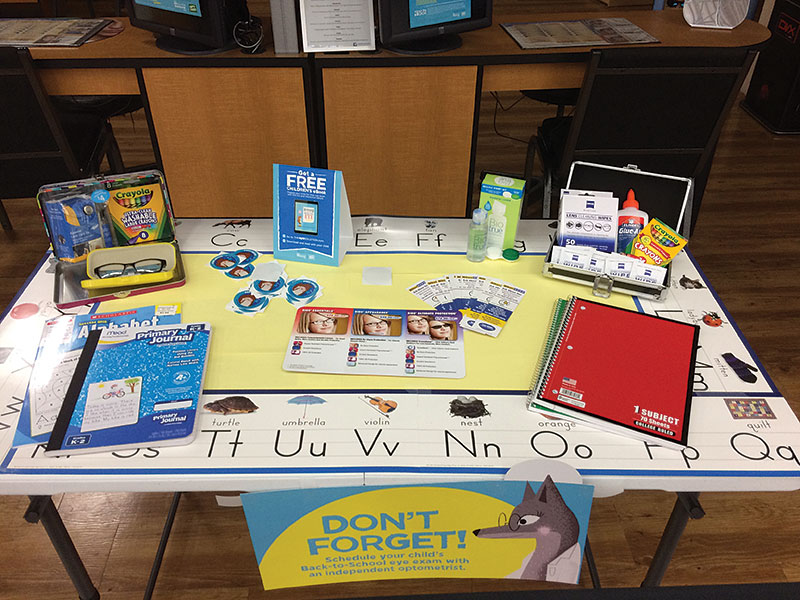 In total, events were held at flagship locations with large crowds. More than 14,000 employees of the Walmart Vision Center got involved, and the program drove three times more traffic and engagement in its vision centers during the program.