Virtual Reality / Augmented Reality
Get great content like this right in your inbox.
Subscribe
Virtual reality and augmented reality have already changed how brands and retailers do store planning, but as the technology becomes more accessible, it could revolutionize a new 3-D world of commerce
TRAINING STUDENTS IN VIRTUAL REALITY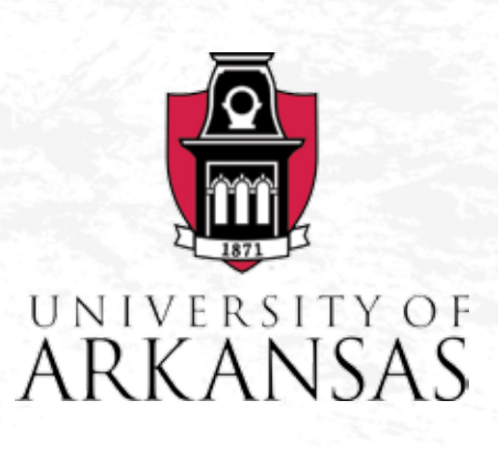 The Sam M. Walton College of Business at the University of Arkansas in May announced the first class of graduating virtual reality-trained students. Through a partnership with InContext Solutions, students who are interested in merchandising and marketing products in a retail store environment have the opportunity to become certified in ShopperMX, a proprietary software that allows retailers and consumer product companies to ideate, evaluate and activate new concepts using 3-D virtual store simulations. The ShopperMX certification program, created at the Walton College, is offered through the college's Center for Retailing Excellence. Students can obtain their certification by completing a virtual reality shelf management boot camp or by enrolling in the college's "Category Management Special Topics" course. "We pride ourselves on being leaders of breakthrough retail innovations and educating the next generation of ingenious retail leaders," Sue Sedberry, managing director at the Walton College's Center for Retailing Excellence, said in a media release.
Putting on a virtual reality headset today makes the user look a bit like a character from the Marvel Universe. But rather than gaining X-Men-like mind-control powers, wearers of the bulky, futuristic-looking goggles get transported into a newly invented 3-D world.
The Kellogg Co., for instance, recently released a virtual reality gaming app that puts players in the Marvel world – coinciding with the May theatrical release of "Captain America: Civil War." Download the app, buy participating Kellogg's products to get a themed cardboard viewer, and play as Captain America or Iron Man.
Virtual reality (VR) and augmented reality (AR), while not new, are facing a new beginning as the industry figures out how the technologies can be used as a consumer-engagement tool. In the near future, headsets won't be as bulky but more like eyeglasses. And the resolution will be as dynamic as 8K. (Currently, the best TVs are only 4K).
AR-embedded smartphones will feature depth-sensors that detect walls and objects so that in an augmented reality world, with the glasses or a headset on, a user could see a cat walking around her living room couches, chairs and walls. "Conceivably, you can have a virtual pet and never need a real one," says Nathan Pettyjohn, founder and president of the VR/AR Association. "I know it sounds nuts, but it's coming."
Pettyjohn, who owns Aisle411, an indoor mapping company, started the VR/AR Association in January to help companies network and share learnings.
With Google, Apple, Alibaba, Facebook and many others working to make VR and AR the next big social and commercial platform, there will be new streams of content or ways to watch movies. E-commerce will become virtual commerce, or an entirely new way to shop.
"I view virtual reality as the next dimension of consumer and shopper engagement," says Kyle Ingram, group account director with The Integer Group, which conceptualized and executed the Kellogg's "Captain America" app with Bully Entertainment. "The capability to transport someone from the couch to his or her favorite concert venue or vacation destination is a marketer's dream. The possibilities are literally endless. But it's also a scary proposition for brick-and-mortar retailers, as e-commerce will eventually evolve into virtual shopping experiences."
Defining VR, AR
Virtual reality, as Pettyjohn describes it, is closing off the real world and entering a computer-generated, simulated world, whereas augmented reality involves superimposing digital content onto the real world.
With AR, it can be as unsophisticated as Snapchat, where a user snaps a photo of herself in the real world and overlays digital puppy ears. Another example is from Augment, which has a mobile app that CPG executives will download and, through an iPad, for example, can overlay a 3-D image of a P-O-P display into an actual store setting to visualize how it would look. No headsets are needed.
Blippar and its mobile app are considered leaders in consumer engagement when it comes to AR. With the app open on a smartphone, a shopper can scan an image of a Max Factor cosmetic product, for example, and the app overlays info on the product, says Omaid Hiwaizi, president of global marketing at Blippar. The user can see videos on how to get certain looks, review options for different color palettes and discover related products that match.
Ingram says Integer has executed many AR engagements and considers them a fun way to "add some magic" to a product's package. "Having said that, AR is a trick for your eyes, whereas virtual reality provides a truly immersive experience for your mind and body. While augmented reality can help you assemble a piece of furniture, virtual reality can actually teach someone how to perform open-heart surgery. That's the difference."
VR Devices
InContext Solutions uses virtual reality to assist brands and retailers with store planning and conceptualization. Mark Hardy, the company's CEO, breaks down the levels of VR like this:
Level one is the cardboard viewer that retails for less than $20, such as Google Cardboard, Merge Cardboard or even that viewer that's handed out by Kellogg or other brands as part of a promotion. A phone slots into the viewer, and a user can simply watch a virtual experience that was created in an app.
Level two is a more robust viewer, such as the Samsung Gear VR that retails for around $100. LG, Merge and other companies make comparable viewers. The difference here is the viewer will have a mouse pad or controls on the side so a user can do more than just watch a virtual video, but also control some of the content.
Level three is a more engaging viewer like HTC Vive, PlayStation VR, the upcoming mixed-reality headset Microsoft HoloLens or Facebook's Oculus Rift, which retail for north of $600. These wearables enable a user to fully immerse themselves in a simulated world, working off of motion and depth sensors (and sometimes hand controllers) that give someone a chance to make choices and create their own unique experience within the computer-generated environment.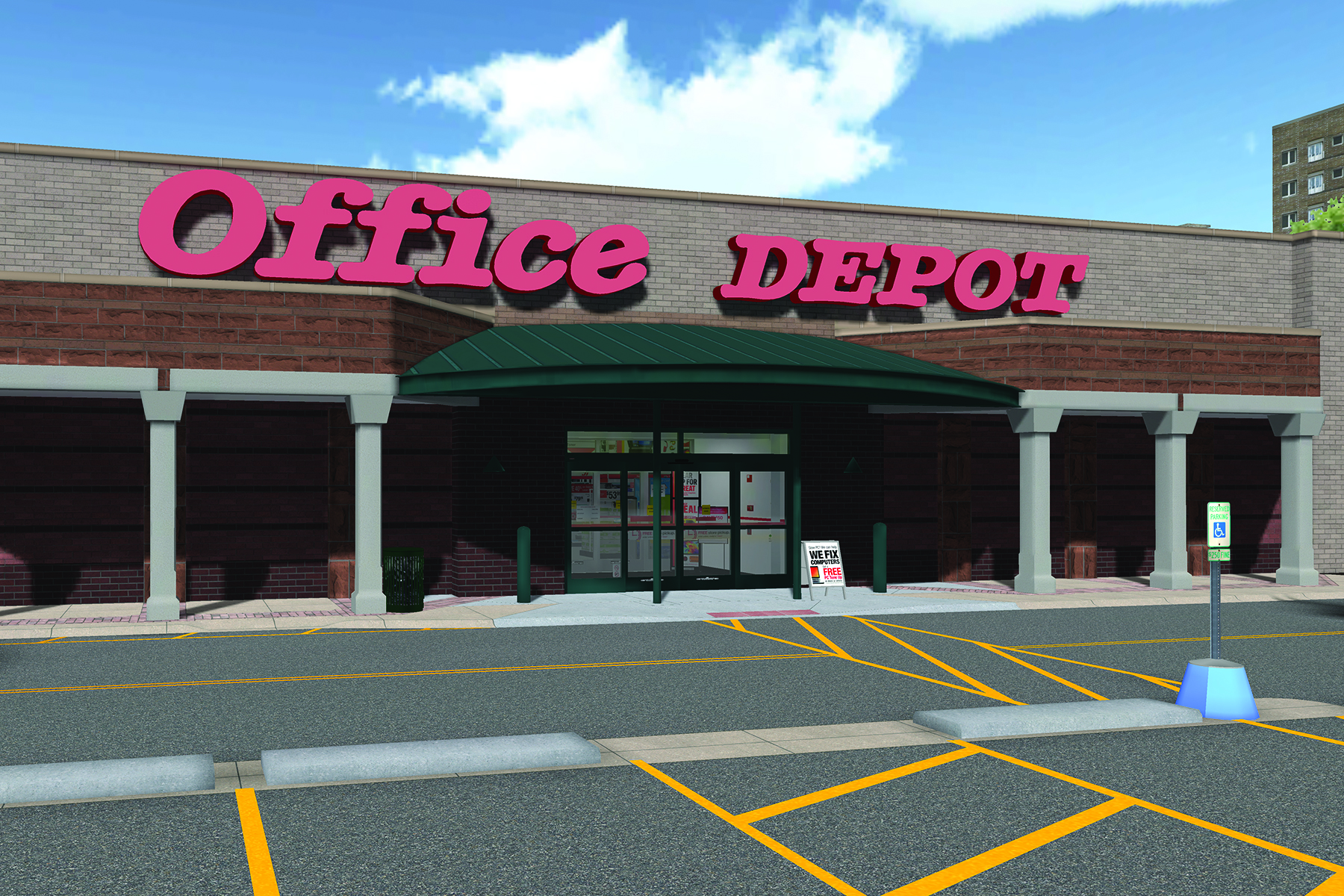 InContext can also assist clients without headsets; the company streams VR over the internet. InContext emails a link to a shopper panel or a list of names from a retailer's database, and those people click the link from the comfort of their home and walk through a virtual store on their desktop, completing tasks or a shopping mission.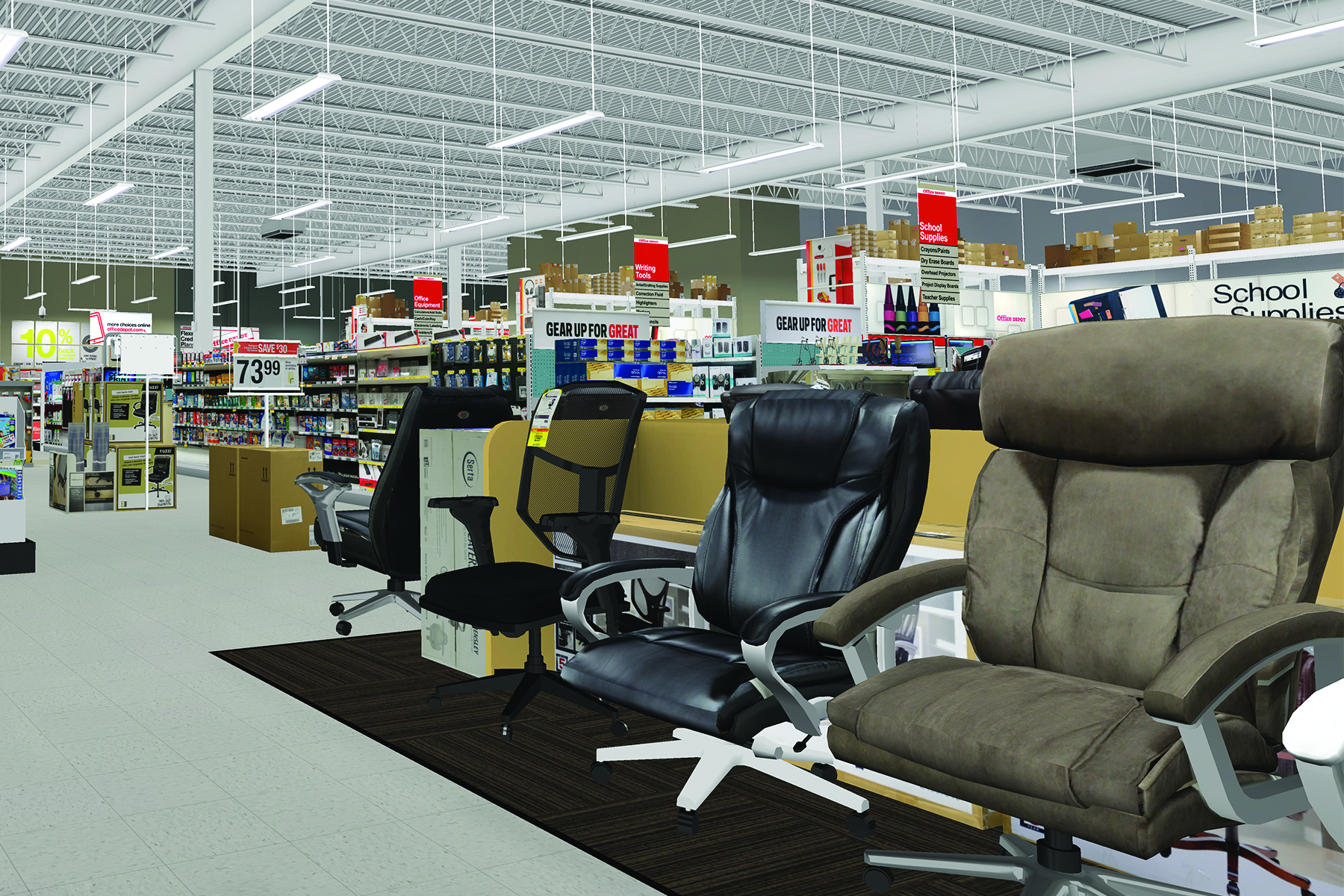 And with a recently developed capability, InContext can now have clients test a full-on immersive virtual store using an Oculus Rift headset. Sensors are placed in a room to let a user walk around and interact with virtual product on virtual shelves.
By 2025, there will be an entirely new generation of devices with VR and AR capability that will have faster chips, faster connections, wireless hardware and sensors that enable full manipulation without the need of hand controls because it will sense a user's fingertips, Hardy says. "The technology you see coming out over the next two years will be light years beyond what you see today."
Store Planning
VR and AR are not new technologies, particularly for testing or enterprising store layouts, display concepts, category sets or other retail strategies. Larger brands, Hardy says, have had innovation centers with one big screen to project an image of a virtual product, sign, merchandising concept or store flow, with an engineer required to move objects around the screen through a PC.
Clifton Dawson, founder and president of Greenlight VR, an analyst in the space, says that since the 1990s Procter & Gamble has been using virtual reality to conduct market research. P&G opened its first virtual reality center in 2004 and now employs virtual tools to inform nearly 80% of all of its initiatives from testing new product SKUs to looking at assortment changes and identifying issues early on in the design process.
Today, VR and AR tools are cheaper, more sophisticated and easier to use, according to Dawson, so it's easy for CPGs to emulate P&G.
Lee Barwin, head of offer development at Kantar Retail Virtual Reality, says the new VR model saves clients hundreds of thousands of dollars. "We use a virtual environment in which the supplier and retailer can jointly design the planogram in a live mode, and then navigate the store like they would in a first-person game. They can iterate as many times as they want for each new product, for each new packaging, for each new campaign, for each range review."
"Brands are using VR technology today to both convey new and unique merchandising concepts to retailers and to also conduct quantitative shopper research on those concepts ... Additionally, new packaging ideas can be vetted to help marketers and retailers understand how well packaging stands out and conveys key communication points in a sea of competition."

Michael Law, senior director, customer strategy and planning, Edgewell Personal Care
Edgewell uses InContext Solutions to build VR planograms that ignite conversations with its retailer partners. The partnership is especially helpful for Edgewell's "challenger" brands as it allows for more testing in a more efficient way.
Additionally, Office Depot recently began working with InContext to simulate signage in a virtual store and test category management ideas and new in-store experiences.
Simulating Displays
Augment uses AR to help brands sell in to retailers. Sales teams can take the Augment app into stores to simulate displays and retail programs in real size, real time and the real environment, says Mickael Jordan, co-founder and chief operating officer.
Kenny Endermuhle, manager of retail innovation technology at Nestle Purina, uses Augment on a regular basis. "What we've found through these demonstrations is that it opens up creative and impactful conversations that we previously could not have had without exhaustive and otherwise lengthy efforts," he says. "For instance, if we wanted to test a wood floor or new header system at retail, we previously had to physically fabricate the structure, disrupt the store to install and await the results. If the test was unsuccessful, we would remove and move on with our losses."
Endermuhle adds that a physical demonstration is still necessary for a full understanding of a proposal's full potential, but VR and AR now enable the brand to eliminate unnecessary mistakes.
Lowe's Holoroom
Marxent has one of the more widely known examples of VR being used at retail with the Lowe's Holoroom, which exists in 19 stores. It's a design studio application that enables shoppers to envision, build and design their own kitchens and bathrooms in 3-D, using a combination of the iPad, Oculus Rift headset and Google Cardboard.
Lowe's carries more than 5,000 kitchen and bath SKUs, and the Marxent VisualCommerce platform stores all of the product information on each SKU and cross-matrixes against data – e.g., corner cabinets go in a corner and a refrigerator doesn't go in front of a window. A user then follows a guided design experience to custom-design a room.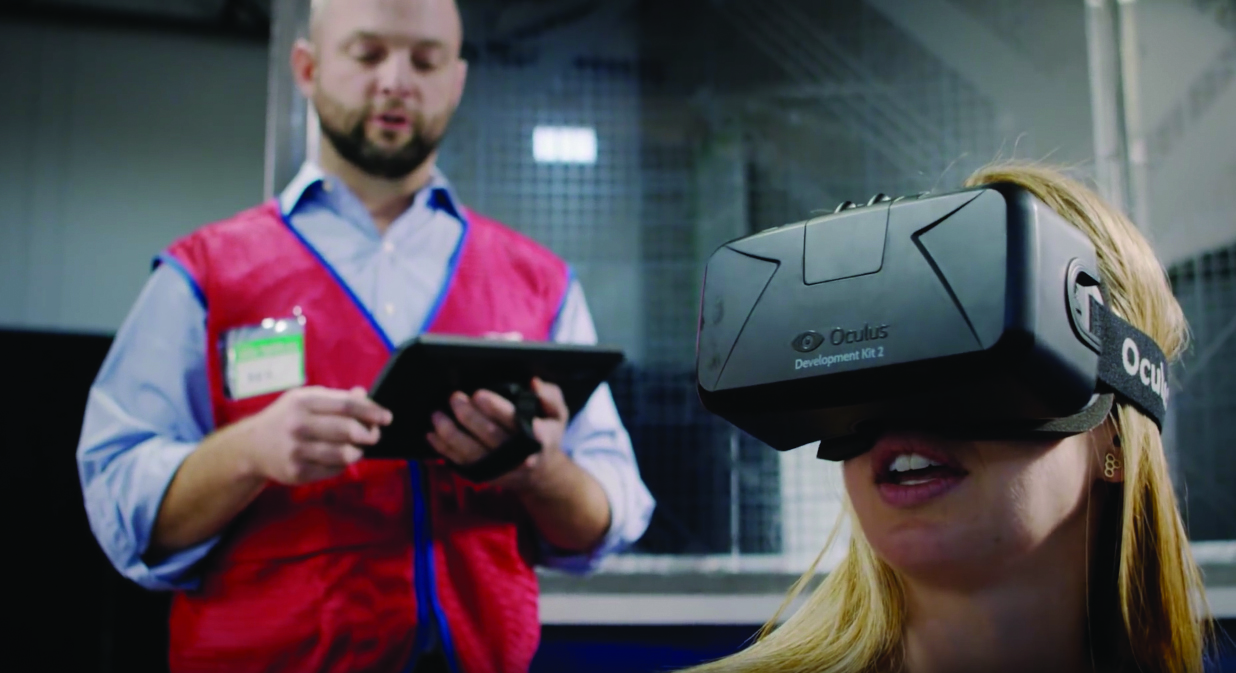 "You are looking at the future of CPG marketing," says Beck Besecker, CEO and co-founder of Marxent. He acknowledges that VR and AR tools are helping brands and retailers save money on store planning but adds that P-O-P signage itself will become more dynamic.
"Seriously, this is huge for P-O-P," Besecker continues. "There are millions of shoppers empowered by their own devices to experience 3-D branded content as never before. Imagine going into your local supermarket with the notion that you want to make pasta for dinner. You stop in the pasta aisle, put on a headset that puts you in the kitchen with Emeril [Lagasse], using his sauce and pasta products."
Four Uses for VR, AR
Pettyjohn of the VR/AR Association sees four ways that retailers and brands can use VR and AR:
First, it can assist with preplanning a shopping trip. Both VR and AR can be used at home to inform consumers on a more emotional level.
AZEK, a decking company, worked with Marxent to develop an app for the iPad 3 that consumers could use to test out choices of deck designs, railings, trim, molding and other products. "It gives them more confidence in their decision," says Julia Fitzgerald, chief marketing officer at AZEK, "especially as they are investing considerable time and money in their outdoor living space." She notes contractors love the app, too, as it helps clients visualize a dream deck.
A second use, Pettyjohn says, is as a marketing tool for brands to enhance consumer engagement. He cites an example of Bud Light creating a virtual reality dance floor. A user puts on a headset and becomes surrounded by beautiful people and Bud Light signage like a person would see at a nightclub. It was stereoscopic so the experience moved with the viewer, he says.
A third use, according to Pettyjohn, is the aforementioned store-planning tactic, exemplified by InContext, Augment and Kantar Retail Virtual Reality.
And fourth, Pettyjohn says, is a tool for in-store engagement, such as using AR to navigate a store's aisles and receive product information and rewards on an app as a shopper shops. As an example, he cites Sephora, which plays AR videos over the mobile phone as shoppers reach specific parts of the store. Also, Liquid-Plumr leaned on Blippar to have shoppers scan a package in-aisle and have a "Hunky Plumr" pop into view and later receive a calendar to see all the hunky men.
More to Come
Opportunities are expected to come fast and furious in both VR and AR.
"This isn't a 'Virtual Boy' moment where the technology was exciting in theory but never gained broad acceptance. It is definitely here to stay and we expect mainstream adoption within the next three to five years."

Beck Besecker, CEO and co-founder of Marxent
Aaron Burch, president of Touchstone Research Inc., an analyst in the space, says there is a "massive investment in VR and AR technologies, platforms and content from all major players in the game, and the hardware and software hurdles seemed to be conquered with each new day." He warns of companies jumping into VR or AR "just because." "Many industry experts agree that the two will actually converge and the majority of headsets will offer both VR and AR experiences known as mixed reality."
Tim Merel, founder and CEO of Eyetouch Reality and founder/managing director at Digi-Capital, says $1.7 billion has been invested in AR and VR in the last 12 months, more than 25 times that of two years ago. A Goldman Sachs Global Investment Research report says that virtual reality products, both software and hardware, will be an $80 billion business by 2025, generating around $35 billion in revenue. The report says gaming and live consumer events will have the largest market share by 2025 with $11.6 billion and $4.1 billion, respectively. Retail is gauged at $1.6 billion.
Pettyjohn notes that Magic Leap is receiving a lot of attention and investment. The company is working on a virtual reality headset that is more like wearing glasses. Merel says Magic Leap has amassed a total of $4.5 billion.
Facebook, too, has fueled much of the recent ink on VR following Mark Zuckerberg's talk at the F8 developer conference. He laid out a 10-year plan with VR heavily in that picture, saying that eventually instead of buying physical objects like 90-inch TVs, people will experience it in virtual form with a $1 app from an app store. He recently hired away Regina Dugan from Google innovation to head up Facebook's "Building 8" group dedicated to this.
"When Facebook bought Oculus Rift for $2 billion in 2014, it became clear the world's biggest technology companies were taking virtual reality very seriously," says Barwin of Kantar Retail Virtual Reality. "Mark Zuckerberg was recently quoted as saying, 'virtual reality will change the way we live, work and communicate.' Industry commenters believe Apple is secretly developing their VR capability and that Google is working on a smartphone-based headset similar to Samsung Gear VR but supporting a far wider range of smartphones."
Indeed, while Apple hasn't publically announced its role in VR or AR, Pettyjohn says they have 300 people working on solutions. Augment's Jordan says that with Apple's recent acquisition of PrimeSense, the Israeli-based 3-D company behind Microsoft Kinect, and Apple's purchase of Metaio, a German-based AR company, that the next iteration of the iPhone and iPad will likely include AR capability and depth-sensing technology to compete with Project Tango.
Alibaba, the e-commerce giant out of China that is a large investor in Magic Leap, recently announced a full-on dedicated VR research lab called GnomeMagic Lab. The company has said it would be focusing on making a VR shoppable experience as well as movies and entertainment content.
Overtaking Commerce
"Within the next three to five years, [virtual reality] will overtake commerce," Marxent's Besecker says. "In the same way that we shop online now, we'll be using VR and AR to make purchase decisions. Alibaba is a great example of this. Imagine replacing all of the product videos on Zappos with VR or designing custom products like a racing bike or Nike ID shoes all in 3-D VR or AR."
Barwin agrees: "Gaming and social engagement will fuel interest and drive further applications for VR. It's only a matter of time before we expand VR use from shopper research and retail planning to shopping solutions for shoppers themselves."
The VR/AR Association launched with a goal of 200 member companies and 10 chapters across the globe; Pettyjohn already has chapters in San Francisco, New York, Dallas, St. Louis, Orlando, Boston, Singapore and London. He expects the association to continue to grow.
Dawson of Greenlight VR says in its 2016 Virtual Reality Industry Report that there will be more than 130,000 headsets in the U.S. by 2025. "We are overall optimistic and believe dozens of new consumer, enterprise and industrial vehicles will be impacted by the 2016 release and subsequent adoption of relatively low-cost VR and AR displays."
Image Gallery