Publix Packs Lunch
Get great content like this right in your inbox.
Subscribe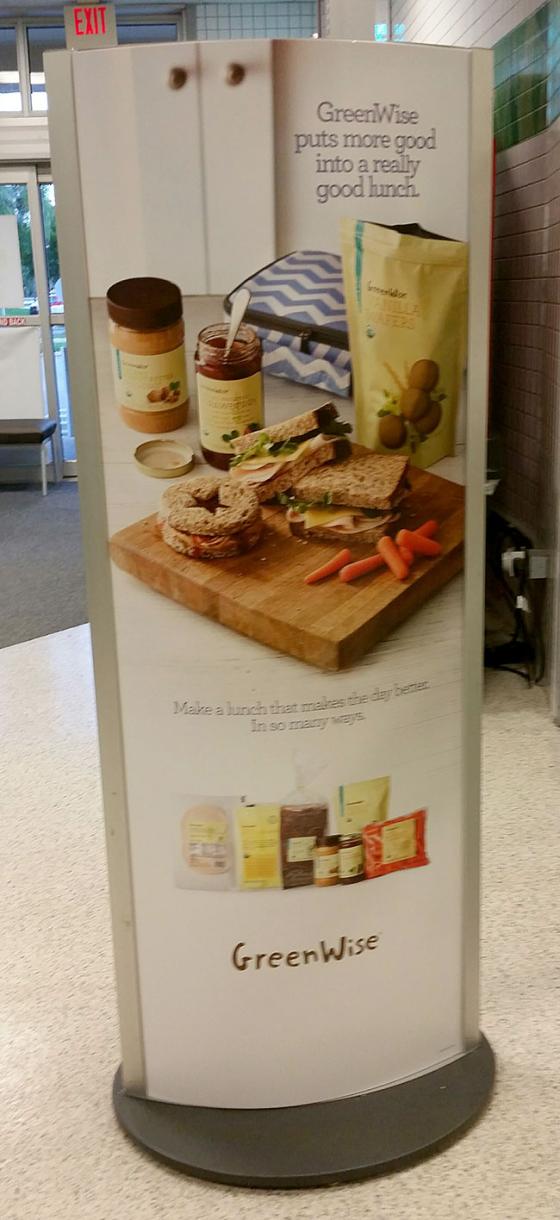 Publix focused its back-to-school marketing on products for lunchboxes with promotions spotlighting national brands and private labels.
In stores, stanchion signs and shelf talkers depicted a lunchbox packed with products from private label GreenWise. The same messaging appeared in a display ad running on The Tennessean's website and a flyer distributed in stores from Aug. 9-15.
In the deli area, counter cards touted the retailer's 25-year partnership with Boar's Head and positioned the brand as a component of a back-to-school lunch. Run-of-press ads in the Marietta Daily Journal called placing orders of sliced meats and cheeses online for in-store pickup "an A+ idea."
Tyson Foods and Publix tied in to the July 27 theatrical release of Warner Bros. Animation's Teen Titans Go! To the Movies by offering shoppers a free ticket via Fandango when they spent $20 on eligible products from Aug. 4-17. A feature in the retailer's Aug. 4 coupon book used a "make mighty meals for back to school" message to promote the offer.
Kellogg Co. also ran a bulk-purchase incentive, dangling $5 off a $25 purchase of qualifying products from July 21 to Aug. 3. Back-to-school-themed radio spots and a feature in the retailer's July 21 coupon book supported.
Additional themed activity within the retailer's coupon books included an Aug. 18 feature promoting Kraft Heinz Co. as components to a back-to-school lunch and an Aug. 4 feature using a "pack lunches that rock" theme to cross merchandise SKUs from Campbell Soup Co.'s Campbell's and Pepperidge Farm, SC Johnson's Ziploc, J.M. Smucker Co.'s Jif, and Snyder's-Lance's Snyder's of Hanover and Lance. Publix also used Facebook and Twitter updates to link to an Aug. 7 blog post about building a balanced lunchbox and a relevant recipe from its Aprons program.
In other seasonal activity, traditional school supplies from brands including Hallmark Cards' Crayola and Newell Brands' Sharpie were stocked on gondolas outfitted with headers using a "Back to School Sales Event" message. The annual sale, which ran from July 12 to Aug. 8, offered BOGO deals on products from those and other brands including General Mills' Honey Nut Cheerios, 3M's Scotch and Tyson Foods' flagship. Shelf talkers, circular features and email ads supported.