Home Depot, Showhome Tout Synchronizable Holiday Decor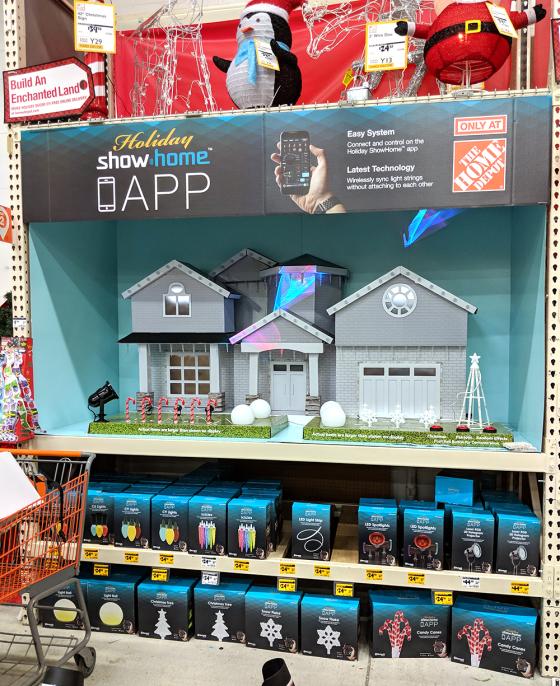 The Home Depot is exclusively stocking outdoor winter holiday decor from Showhome. 
The Holiday Showhome collection encompasses some 10 SKUs including multi-color LED icicle lights, candy cane pathway stakes, LED spotlights, and a 66-inch, multi-color, cone-shaped tree. The lights use "Bluetooth Mesh" technology and work in tandem with a designated mobile application (for Android and iPhone devices) to create synchronized lighting effects. The items range in price from $24.98 to $139.30.
In stores, the SKUs get the spotlight via an account-specific, in-line display depicting a model house and miniature versions of the holiday decor. A Nov. 17 email ad also touted the collection, directing users to page within homedepot.com listing the decor. A video (see below) within the brand's website detailing how the items work and where to buy them also supports.
NOTE: For a look at other displays and signs at Home Depot, visit P2PI.org. Path to Purchase Institute members have access to more than 1,500 images and articles of marketing and merchandising activity at The Home Depot, along with a full Retailer Profile outlining the chain's operations and strategies.