'Wonder Woman' Augments Action Alley
Get great content like this right in your inbox.
Subscribe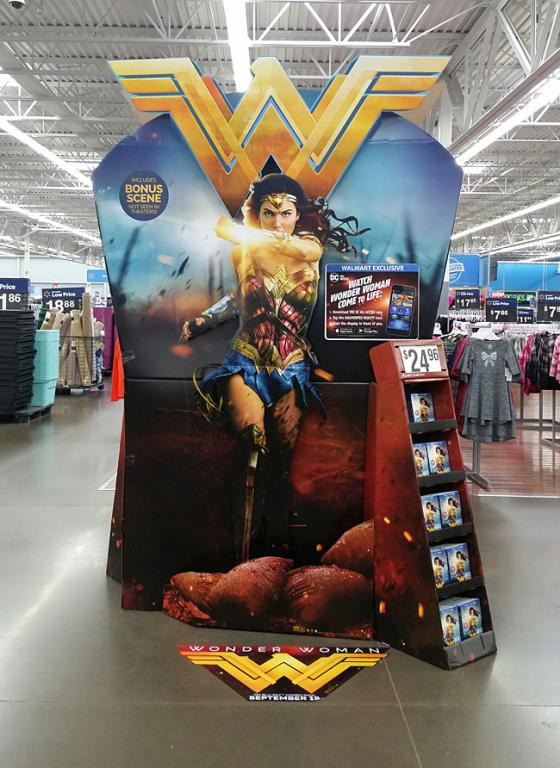 Walmart is offering an exclusive augmented reality experience tied to one of the most anticipated home video releases of the fall, Warner Brothers' Wonder Woman.
In Action Alley, a custom display invites shoppers to "watch Wonder Woman come to life." After downloading the DC All Access mobile application, participants scan the display's larger-than-life cutout of Wonder Woman to make the character spring to life and stand for photos.
Upfront, a custom pallet display outfitted with balloons provides additional secondary merchandising space for the home video.
The account-specific effort is an overlay to a national AR campaign that has participants scanning the jackets of the DVD and Blu-Ray to reveal the film's "No Man's Land" scene. Users then choose a weapon and further customize the scene to create their perfect photo opportunity.
Dallas-based Nexref Technologies worked with DC Comics to help create the interactive experience. The effort built on the success of a Wonder Women AR experience the partners created for the 2016 New York Comic Con.
Released on home video on Sept. 19, Wonder Woman was one of the highest grossing summer releases ever in North America. Walmart has hosted several exclusive activations tied to the blockbuster. 
Walmart also has strongly embraced augmented reality. The retailer was recently among those hosting an AR treasure hunt for Force Friday II and has been hosting AR campaigns since at least 2012, including those tied to:
Principal manager of global e-commerce for Walmart Labs Imran Ansani recently called AR a game-changing interactive technology. So far, the activity has been more entertaining than functional, though the mass merchant has filed a patent for AR glasses that would guide shoppers through the store and build AR shopping lists.
Path to Purchase Institute (P2PI)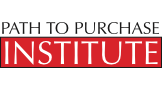 The Path to Purchase Institute is a global association serving the needs of retailers, brands and solution providers along the path to purchase,
The retailer also is looking beyond AR to virtual reality as the future of shopping. It already has been using the tech to train employees, and this summer invited select tech firms, venture capitalists and other entrepreneurs to its tech incubator, Store No. 8, to develop shopping-centric VR applications.
Among the leading ideas is an interactive virtual store for designer Rebecca Minkoff (whose items are sold on walmart.com) from New York-based Obsess VR, a firm that specializes in 360-degree shopping sites. The virtual store-within-a-store would let shoppers sit in on fashion shows and shop directly from the runway, according to a report from The Washington Post.